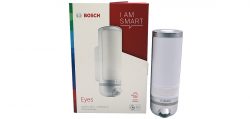 With the Bosch Smart Home Eyes, we at Funkyhome.de are testing another outdoor light with video surveillance and cloud connectivity. The Bosch Smart Home Eyes WiFi outdoor surveillance camera can be accessed via an iOS iPhone or Android smartphone or tablet and has three light areas that can be controlled separately. In the following Bosch Smart Home Eyes review, we will show how well this works and whether the Bosch camera with lamp and motion detector can convince us. In addition, we have also created a video recording with the Bosch Eyes and published a Bosch Smart Home Eyes installation guide.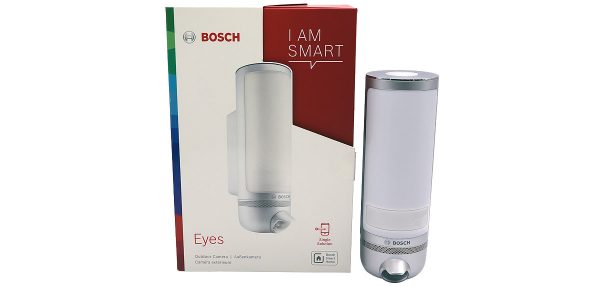 Thanks for the support …
Thanks for the support to the manufacturer Bosch.
The Bosch Smart Home Eyes Outdoor camera has at review date a price of approx. 259 Euro.
Here you can order the Bosch Smart Home Eyes.
The delivery of Bosch Smart Home Eyes …
Bosch Smart Home Eyes was delivered in this fancy box.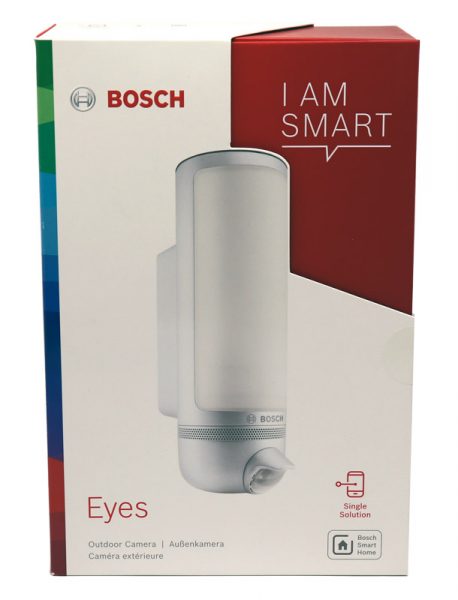 The back of the packaging already shows a few features in different languages.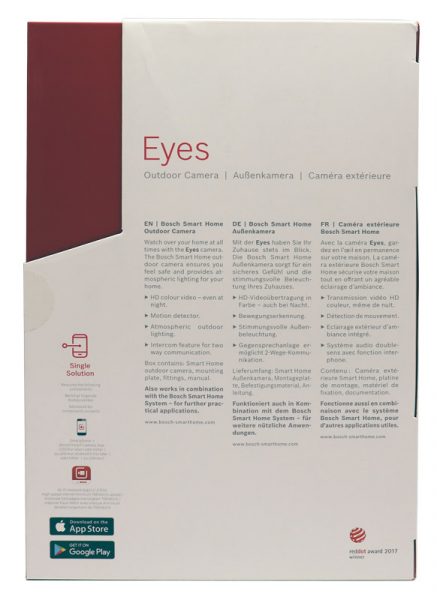 Actually, you would almost have expected a Bosch L-BOXX from Bosch, but you can pull the box apart for that …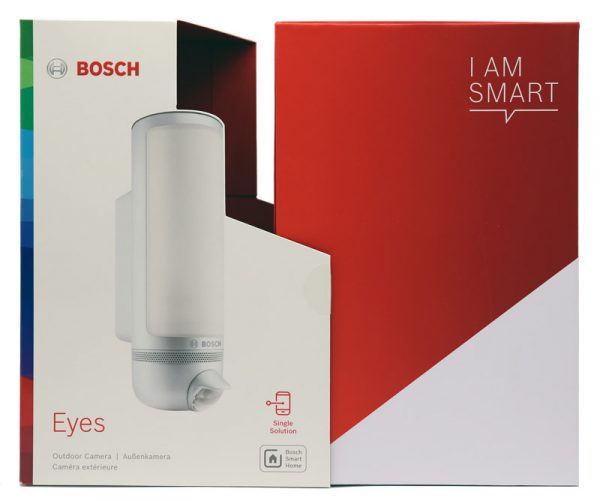 … and then find the products form packed for safe transportation in it.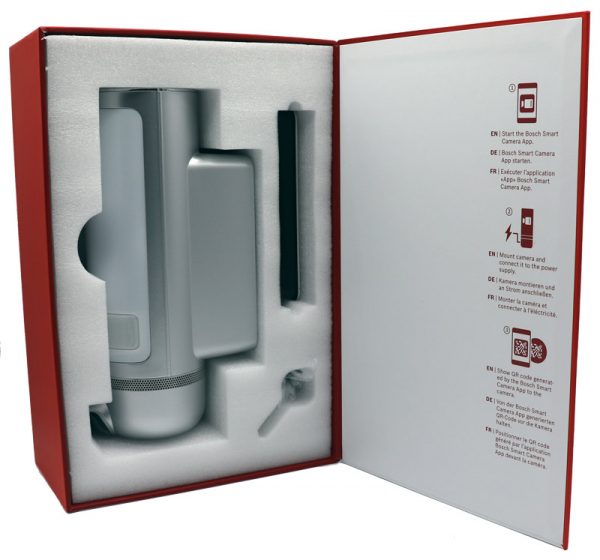 But beware, do not just look at the front foam packaging, because behind the foam are also the guides. Bosch should have better integrated the part with the guide in front, because no one will overlook the lamp, but the guide certainly.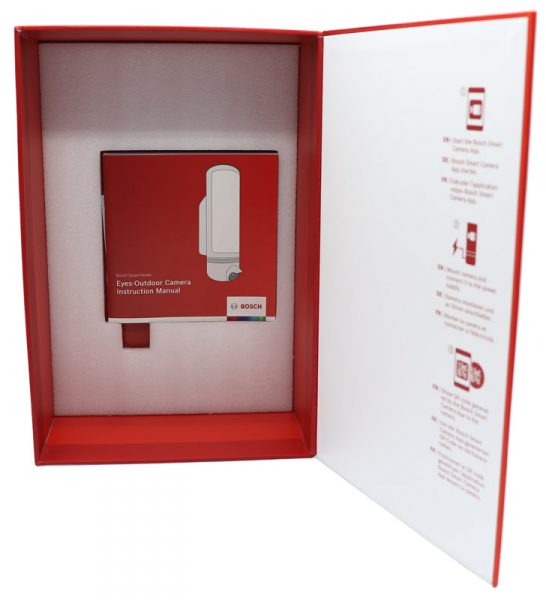 This is included in the delivery package …
Included in delivery is the Bosch Smart Home Eyes lamp including the permanently installed 4GB memory, wall mount, a guide in various languages, a quick start guide, a small screwdriver and four screws with dowels.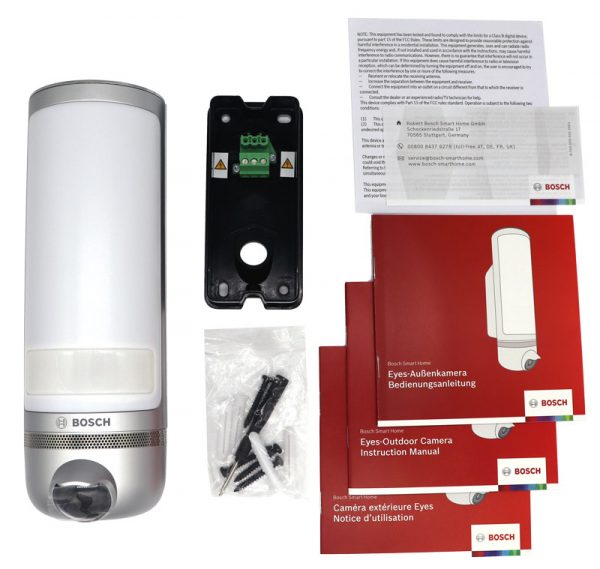 Bosch Smart Home Eyes technical details …