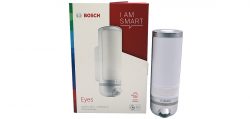 Result and general impression …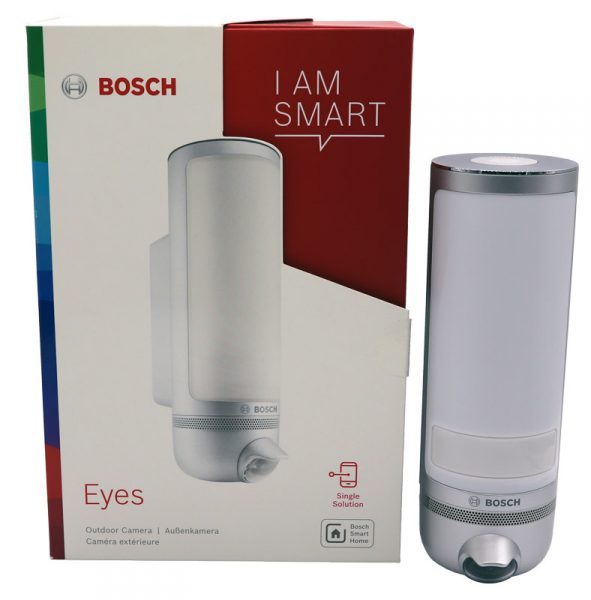 The Bosch Smart Home Eyes outdoor camera with lamp has an excellent build quality, low power consumption, and some features like motion zones that are usually only found on professional surveillance cameras.
Thanks to the mounting plate, the lamp is easy to attach and the Bosch camera app is quick to install on a mobile device running Android or iOS, as we explained in the Bosch Smart Home Eyes Guide.
The operation of the camera app is relatively intuitively solved and allows extensive setting options from the schedule for monitoring to motion zones to blacked out areas that you do not want to record.
Of course, we noticed a few points of criticism despite all the enthusiasm. For example, the Bosch Smart Home Eyes Outdoor camera can unfortunately only be queried via cloud servers, i.e. with an active Internet connection and a predefined period of cloud storage, and the video recording can only be retrieved with a delay even with a very fast connection. And since Bosch prevents external retrieval options, e.g. via rtsp stream, you cannot use other apps or programs on the PC or via a NAS to retrieve the camera stream. In addition, there was noise during audio transmission, no tilt angle can be set and the WLAN range was comparatively low.
However, if you are looking for a visually appealing WLAN surveillance camera with a lamp and would prefer a cloud connection anyway so that you can easily access your camera from anywhere, the Bosch Eyes Outdoor camera is a good choice.
Tip: Before using and installing a surveillance camera outdoors, it is essential to inform yourself about the respective legal regulations.
Discuss in our forum and share experiences about the Bosch Smart Home Eyes …
Here you can buy the Bosch Smart Home Eyes at a reasonable price.
Continue to the Funkyhome review area with more product tests …