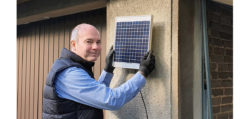 Emergency release installation …
The emergency release is installed in case the battery should be empty or something is wrong with the mechanics. Actually, such a thing must not occur, but better have than need.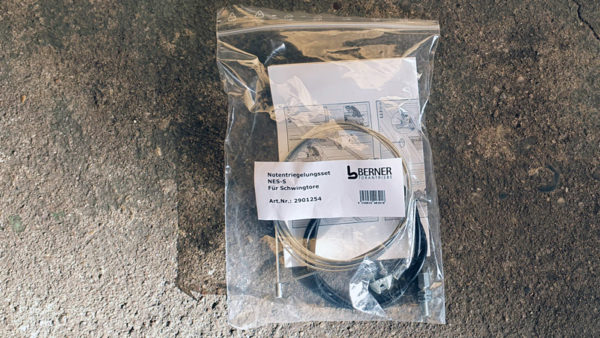 Here we have the emergency release in front of us. The NES-S emergency release consists of a Bowden cable and a Bowden cable sleeve, which can be shortened as desired.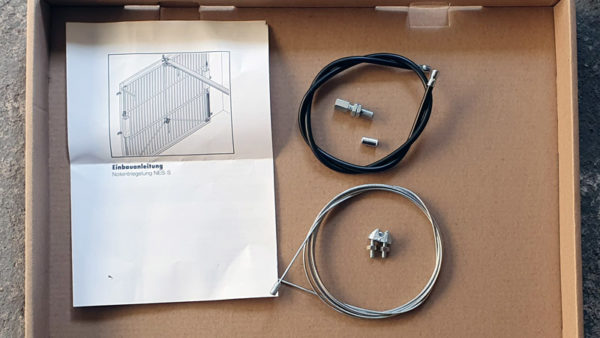 One end of the Bowden cable is hooked to the garage door carrier.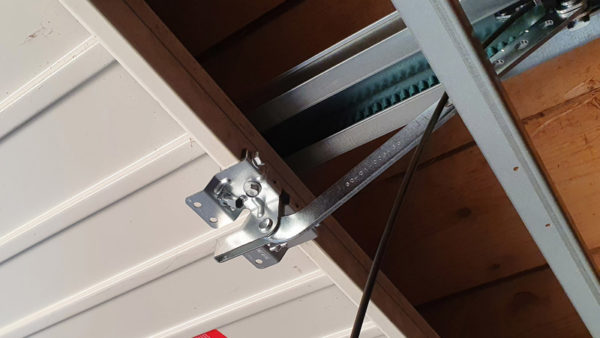 Then passed through the supplied gland with adjusting screw, which also serves as the adjustment.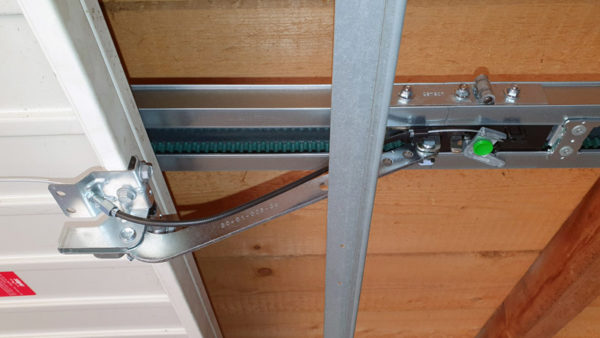 Bowden cable wire tension …
Now it is carried out inside the garage through the handle and the whole thing is then fixed. Now you can also already shorten the Bowden cable. It is important that the wire rope of someDimensionsn is on tension, not too strong, but also not too little, because otherwise the train behind has no effect.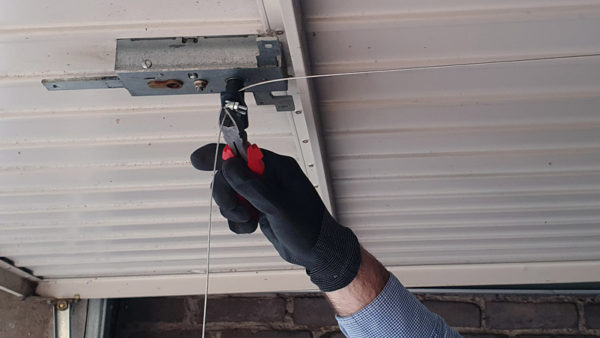 Tip: If you accidentally cut the wire rope a little too short, so that it is too much under tension despite readjustment of the set screw, you can still shorten the Bowden cable sheath a little and thus have a somewhat loose wire rope in the Bowden cable again.
If the garage door handle inside the garage does not yet have a hole, of course, you still have to make a small hole, otherwise the pull cable can be carried out directly and then fixed.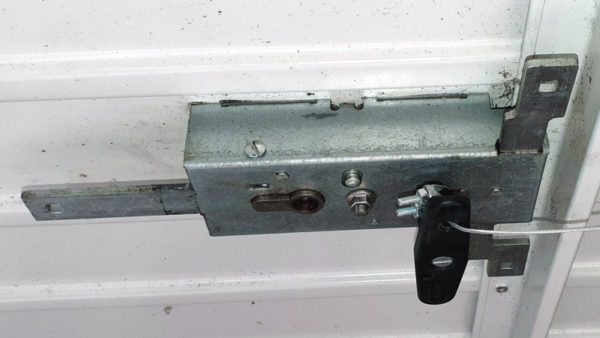 Now, of course, we also reattach the emergency release rope from the inside.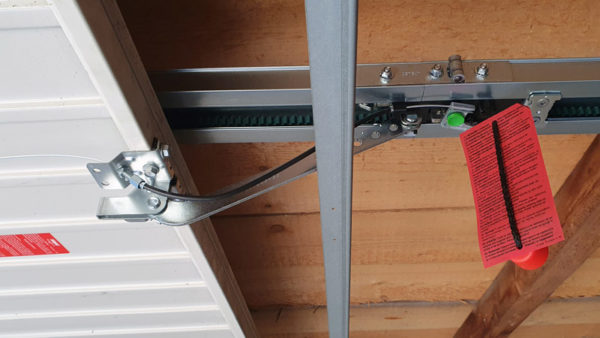 Continue with the LED lighting.
Install garage door opener LED lighting …