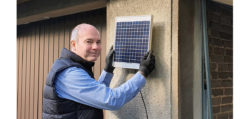 Battery Garage Door Opener Installation Guide …
After the previous Berner GA101 Battery Solar/Solar Garage Door Opener Unboxing, we're getting back to the nitty gritty! If you want to see again in detail what we ordered everything for the garage door installation, feel free to watch the unboxing video again.

Berner GA101 Akku Solar Garagentorantrieb Unboxing Video
If you like, you can watch the 15 minutes long video tutorial including introduction, step by step instructions for the garage door opener installation, initial start-up including end position programming and the instructions for the first garage door transmitter teach-in.

Berner GA101 Akku Garagentorantrieb Installation Video
We have already finished installing the actual Berner GA101 garage door opener in the previous Battery Garage Door Opener Installation Guide, today we move on to the final step and that includes installing the solar panel, solar charge controller, LED lighting, Smarthome integration and emergency release.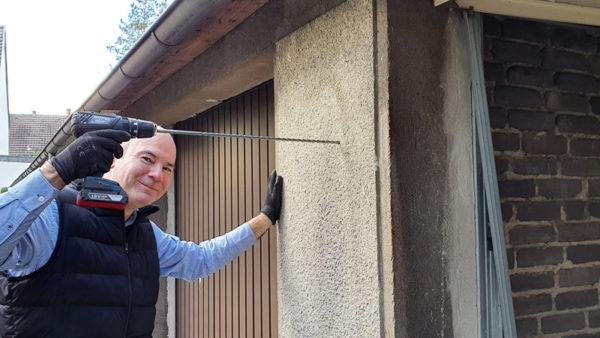 Important note …
Before we start with the solar panel installation and emergency release assembly, again briefly the note that the safety instructions are in the manual and should be followed without fail!
Garage door drive battery holder assembly instructions …