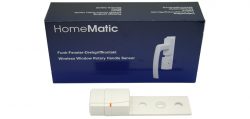 In the previous Homematic Shutter Actuator review we have already described in detail how to program a Shutter Actuator. However, despite monitoring the window and door contacts a serious problem could occur: You lock yourself out of your own house! If, for example, you lower the shutters at a certain time in the evening and are in the garden having a barbecue, you will be locked out of the house. Good for those who control their smart home via their smartphone or have the front door key in their pocket. Even better is avoiding the problem with this Homematic wireless window rotary handle sensor, which we are testing at Funkyhome.de today.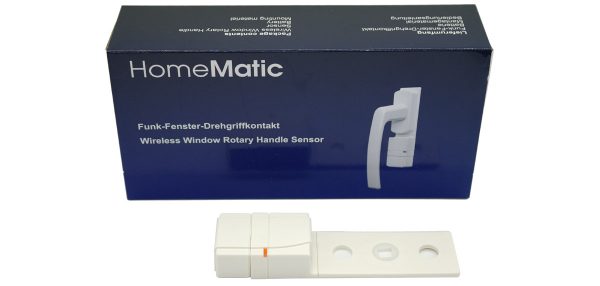 Homematic Rotary handle contact costs …
The eQ-3 Homematic Window Rotary Handle Sensor HM-Sec-RHS has at review date a price of approx. 49.95 Euro, a Homematic rotary handle contact kit was unfortunately not available.
Here you can buy the Homematic Sensor.
The delivery of the Homematic door handle contact …
As there was no Homematic wireless window rotary handle sensor kit available, we have ordered this finished rotary handle contact from Homematic in a chic glossy carton.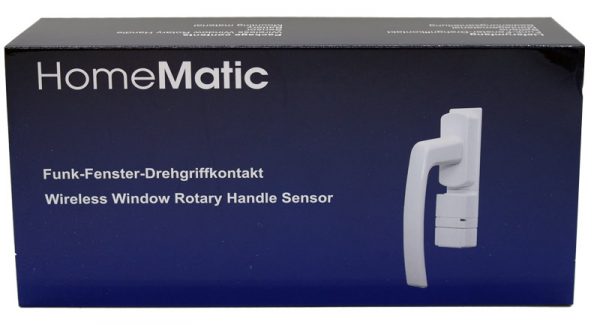 The back of the box already shows a few important technical details.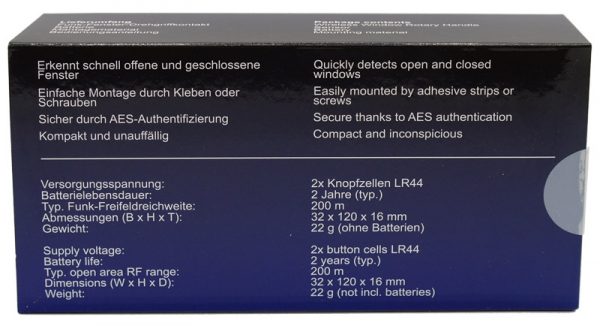 The small box contains the necessary accessories to put the rotary handle contact sensor into operation.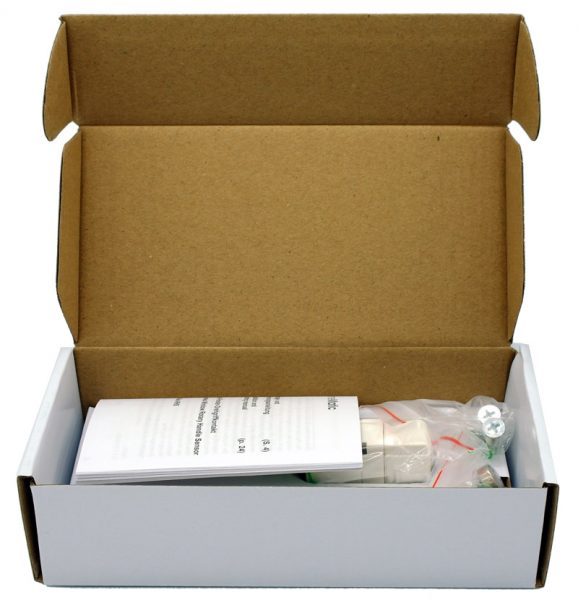 The eQ-3 Homematic Radio Window Rotary Handle Sensor box contains the sensor, two screws, two AG13 or LR44 button cells and the operating instructions. More is not necessary.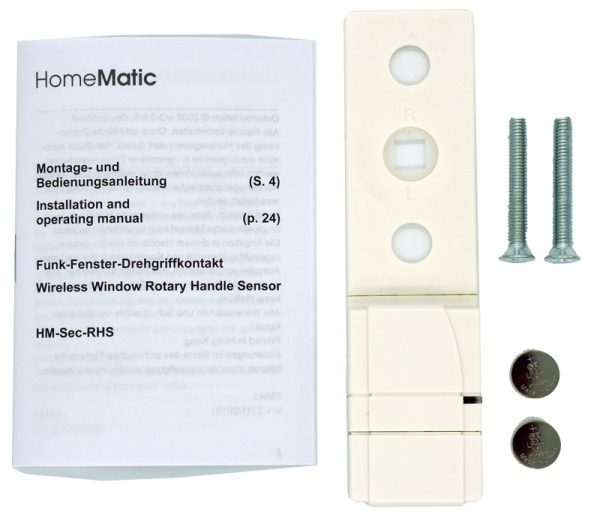 Let us now turn to the technical details of the Homematic Window Rotary Handle Sensor.
Homematic Window Rotary Handle Sensor Details …