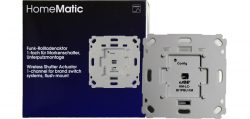 After the Homematic radiator thermostat we are testing another important wireless actuator on Funkyhome.de today and that is the Homematic HM-LC-BI1PBU-FM Wireless Shutter Actuator as a kit as well as a ready-to-use device. If you want to operate your marquee, blind or roller shutter, you can buy a simple roller shutter timer. However, if you want to program it comfortably on your PC or via smartphone app, you should take a look at this wireless shutter actuator from Homematic. Just adjusting the times for holidays or depending on the season is absolutely no problem. You don't need a wireless shutter motor, but simply control this shutter actuator via wireless and thus enable or expand the smart home. We hope you enjoy reading the new review including a new tutorial for Shutter Actuator setup and a new tutorial for shutter programming.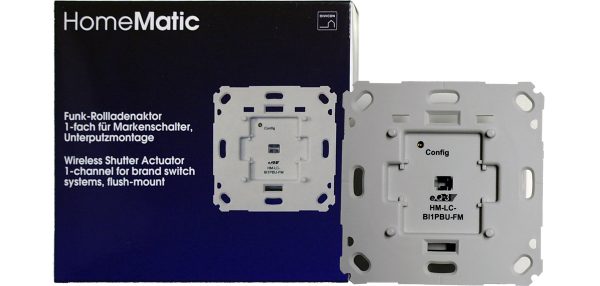 Homematic Thermostatregler Kosten …
The eQ-3 Homematic Shutter Actuator HM-LC-BI1PBU-FM has at review date a price of approx. 60 Euro and the wireless Shutter Actuator kit costs about 45 Euro.
Here you can buy the Homematic Blind actuator.
Delivery of the Homematic Shutter Actuator …
As already mentioned in the Homematic CCU2 kit review, kits are not delivered in a fancy glossy box, but in a neutral box.


The Homematic Shutter Actuator Kit was delivered in this white box.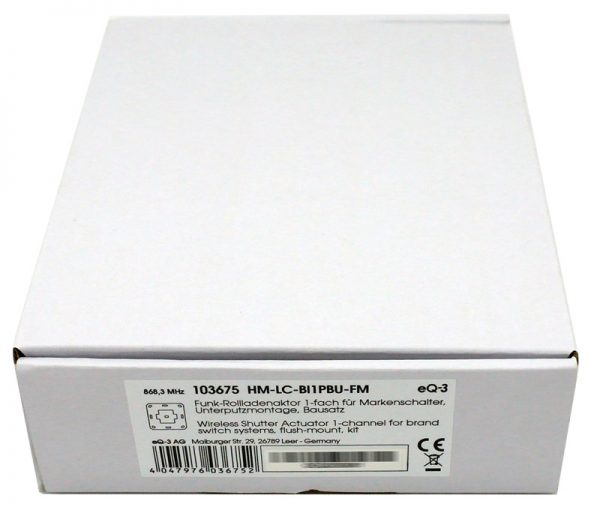 After opening the carton, you can look at the instruction manual and building instructions.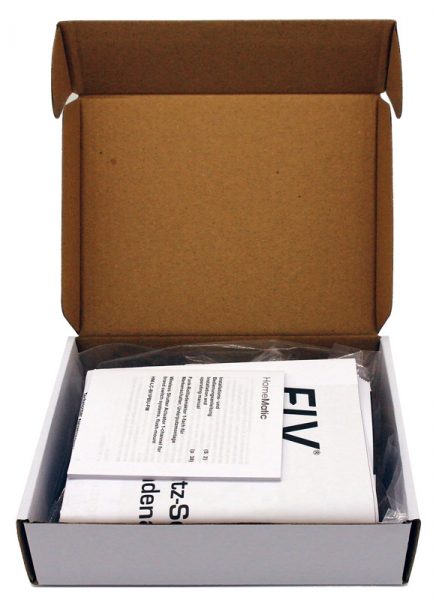 It was all stowed in that little box.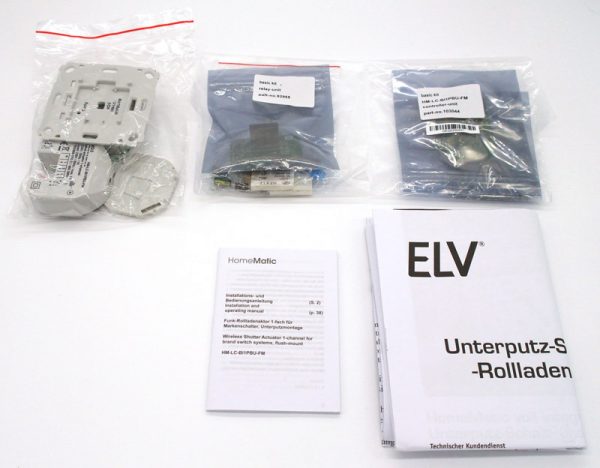 On the following picture you can see the complete scope of delivery including housing parts and screws. Included are some components, which must be soldered together first.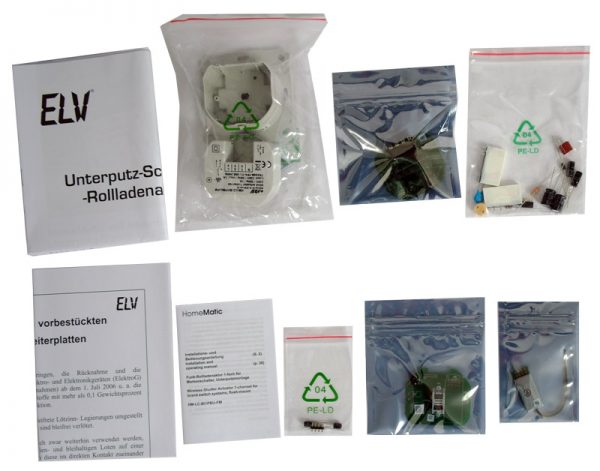 If you want to save yourself this work, or do not have sufficient soldering skills, you can also order this finished shutter actuator from Homematic in a stylish glossy cardboard box.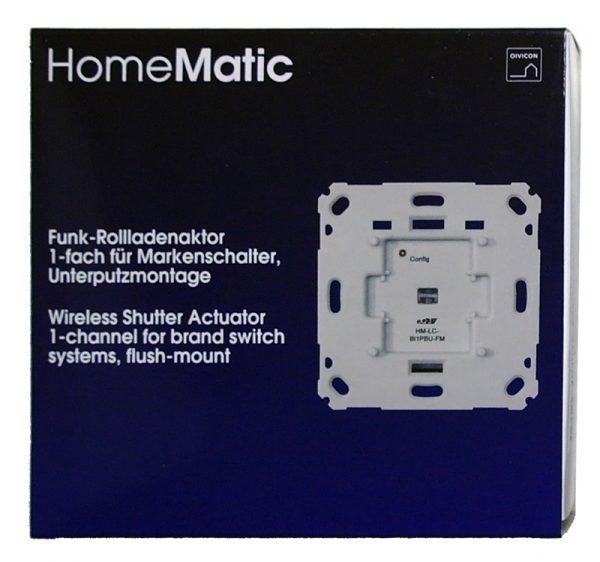 The eQ-3 Homematic wireless shutter actuator box contains only the actuator, the operating manual and short and long device screws. Except for the matching switch adapter, nothing more is needed.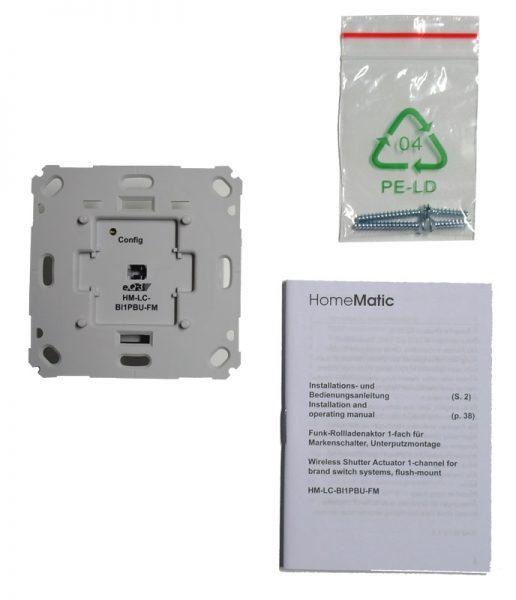 Let us now turn to the technical details of the Homematic Shutter Actuator.
Homematic Blind actuator Details …