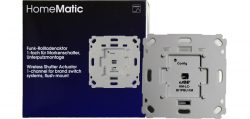 Practical testing …
As we already mentioned in the Homematic CCU2 Test, Homematic products can be used as standalone devices. So it is not necessary to purchase a Homematic control unit, but it makes the setup and management of the Smarthome devices much easier. The Homematic devices can even be connected to each other without a central unit, but we still clearly recommend the use of a Homematic control unit.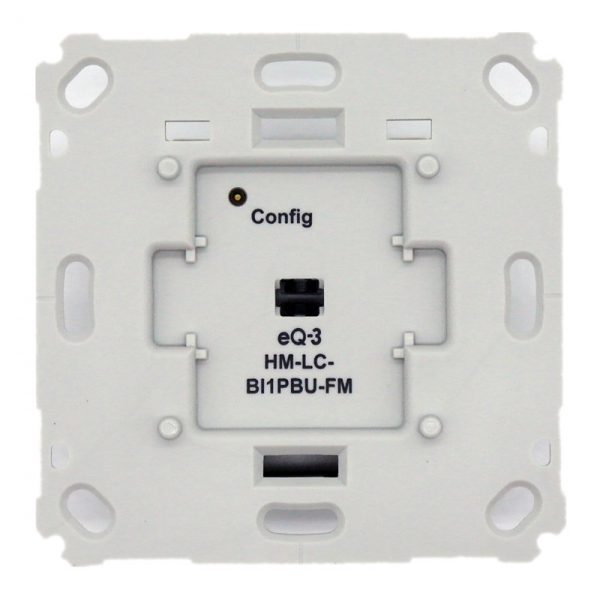 Homematic Shutter Actuator Initial setup …
The initial setup of the Homematic Shutter Actuator is very simple. There is no display for setting up as with conventional roller shutter timers, but only a Config button under the rocker switch, which is used to teach the blind actuator to the control panel. Via the central unit or via an app, the times as well as more complex tasks (such as awning, blind or roller shutter control according to the strength of the sun as well as changed times during holidays, etc.) are then controlled via wireless.
Teaching the shutter actuator to the Homematic CCU2 … Teaching the shutter actuators to the CCU2 control unit is quite unproblematic. How this works exactly, we have explained in this small Homematic Shutter Actuator Teaching Tutorial.

Now we can control all shutters, marquees or blinds in the house with the PC or via Smartphone App. Not only can we simply control the actuator remotely, we can also, for example, specify the time at which the roller shutters are to be raised and lowered. In combination with a Homematic temperature difference sensor, you can even measure the strength of the sun and then use the roller shutters or marquee (wind sensor recommended) as sun protection. A temperature difference sensor test will of course also be available shortly on Funkyhome.de.
These are great features that can be used for comfortable living!
Create shutter actuator program …
We have explained how to create programs for the blind actuator in this small Homematic shutter programs tutorial.


As you can see, the variety is almost limitless and you can even go one better, because the control is also possible via app!
Operating the Homematic Shutter Actuator via an app …
Another possibility is (as already described in the Homematic CCU2 Test) to operate the Homematic devices via third-party programs or apps. The TinyMatic app is initially free of charge in the Google Play Store and must then be unlocked after a few accesses with a TinyMatic Unlocker for a few cents. You can then use it to query and even operate the respective roller shutter, blind or awning.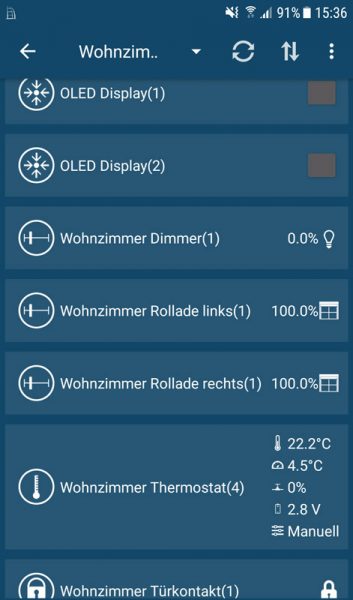 How to secure your network despite XML-API and how to set up secure remote access via VPN will be shown in one of the upcoming tutorials on Funky Home.
Bit by bit we will give tips and tricks for smart shutter control in your own house or apartment in many more Homematic Tutorials. Let us now come to the conclusion of the Homematic Shutter Actuator.
Homematic Shutter Actuator Result and general impression …