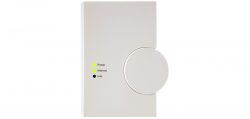 Today we would like to present on Funkyhome.de a test of the Central Control Unit 2 or briefly CCU2 from Homematic. It is not absolutely necessary to connect the actuators and sensors of Homematic via a central unit, because it is also possible to establish connections between each other. However, the experience only really starts with the Homematic CCU2 central unit, as it enables complex connectivity and extensive programming. In today's review, we would like to test the Homematic CCU2 kit, which can save you a lot of money compared to the ready-made CCU2 central unit. Whether the kit is worthwhile and how difficult it is to assemble is also explained in the new CCU2 test report.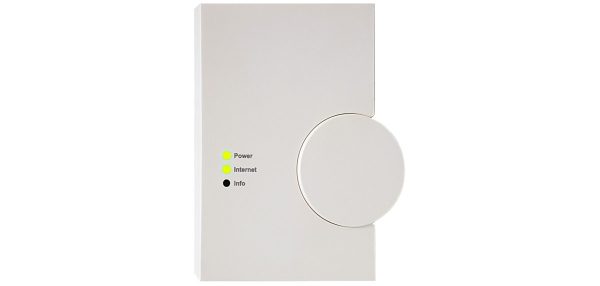 Homematic CCU2 Costs …
The eQ-3 CCU2 central HM-Cen-O-TW-x-x-2 currently has a price of approx. 100 Euro and the CCU2 kit costs approx. 80 Euro.
Here you can buy the Homematic CCU2 Central.
The delivery of the Homematic CCU2 Central …
Kits do not come in a stylish high-gloss cardboard box, but are delivered in neutral, white cartons or blister packs.


In this white box the eQ3 CCU2 home automation center was delivered as a kit.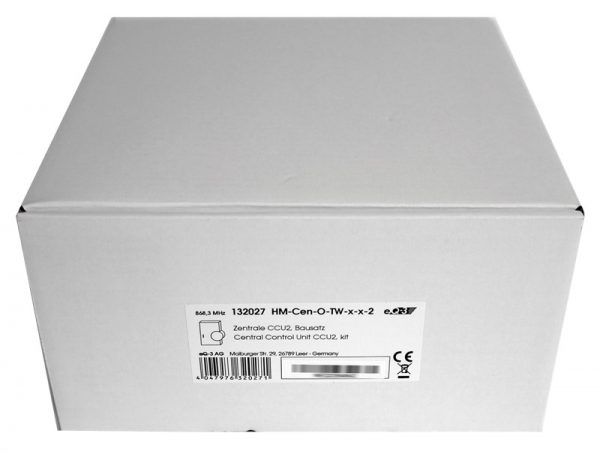 After opening the box, you have a look at the user manual and some packaging material.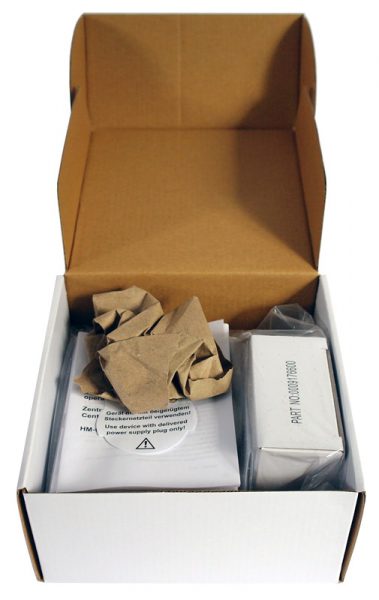 On the following picture you can see the complete scope of delivery. In addition to various information sheets and instructions, the CCU2 central unit, a 5 Volt 1500 mA power supply, an approx. 1.50 meter LAN cable, an approx. 1.50 meter USB cable, a few small parts, screws and even two dowels with drill hole template are included.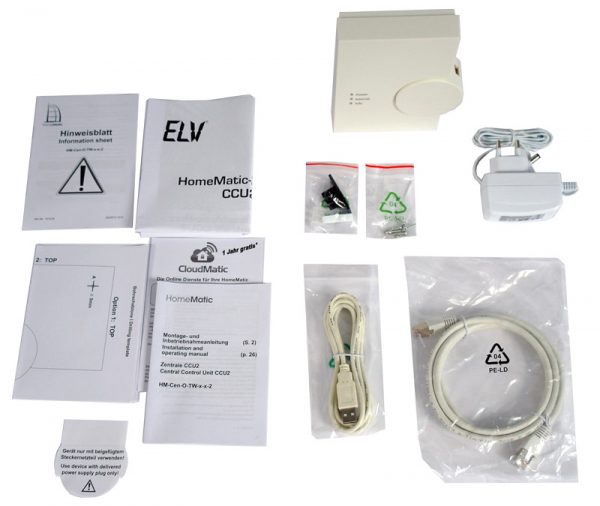 Now we come to the technical details of the Homematic CCU2 central unit.
Homematic CCU2 Data …