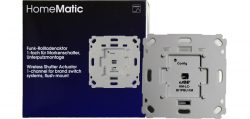 Result and general impression …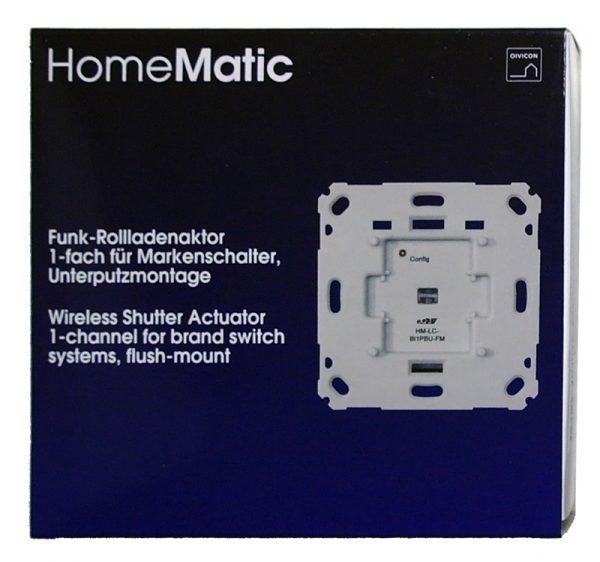 Our Homematic Shutter Actuator review shows how easy and versatile it is to control your awning, venetian blind or roller shutter in your smart home via wireless. No expensive radio motor is required, only the tested Homematic Blind actuator HM-LC-BI1PBU-FM as a kit or assembled product.
A further advantage of the eQ-3 Homematic products is that they can be operated autonomously even without a control unit. You can therefore purchase the shutter actuator assembled product or kit and use it to directly control the respective motor. In this way, you can gradually retrofit any blind, roller shutter or awning and later connect it wireless to the Homematic CCU2 control unit.
Despite all the euphoria, a little criticism is nevertheless in order, because the spring-cage terminal for connecting the cables is convenient to use, but unfortunately it also hooks occasionally and can under certain circumstances – for example in a short flush-mounted box – even be operated inadvertently. In addition, there would have been enough space for further terminals to pass on the neutral and phase to additional actuators. So it would be best to order a few Wago connectors and of course the appropriate installation adapter from the switch manufacturer. We also noticed a few different statements regarding the maximum switching capacity. Here eQ-3 should adjust the technical specifications of the web pages, manuals and product catalogues to the correct value, because especially with awning motors this maximum power can be quickly exceeded and then you have to switch to the high-performance shutter actuator.
Although we like to do handcraft and soldering ourselves, we recommend buying the finished shutter actuator for this product. This kit is only suitable for skilled professionals with good soldering skills.
All in all, the eQ-3 Homematic shutter actuator is an inexpensive way of implementing the smart home wireless – whether for new construction or modernisation of the home, and thanks to optionally available adapters, even completely independent of the most common brand switches such as Berker, Busch-Jaeger, Gira, Merten, Jung and Kopp.
Discuss in our forum and share experiences about the Shutter Actuator in our Forum …
Here you can buy the Homematic Shutter Actuator as kit at a reasonable price.
Continue to the Funkyhome review area with more product tests …