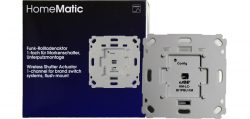 The technical data …
Manufacturer
eQ-3 Homematic
Description
Homematic Shutter Actuator/Blind actuator HM-LC-BI1PBU-FM kit: 103675
Homematic wireless Shutter Actuator assembled product: 103038
Dimensions
71 mm x 71 mm x 37 mm (WxHxD)
Weight
80 Gramm
Colour
Grey
Connection
Spring-cage terminal 4-pole for rigid (or flexible cables without ferrules) with a wire cross-section of 0.75 mm² to 1.5 mm².
Maximum switching capacity
250 Watt according to website and product catalogue (230 Watt according to instructions)
Wireless
Radio 868.3 MHz
SRD Class 2
200 meters free field radio range (100 Meter according to product catalogue)
<1% duty cycle per hour (36 seconds per hour)
Other
Flush-mounted (box at least 32 mm deep), 2x push buttons, 0.5 W consumption in standby, IP 20. Installation adapter for brand switches not included.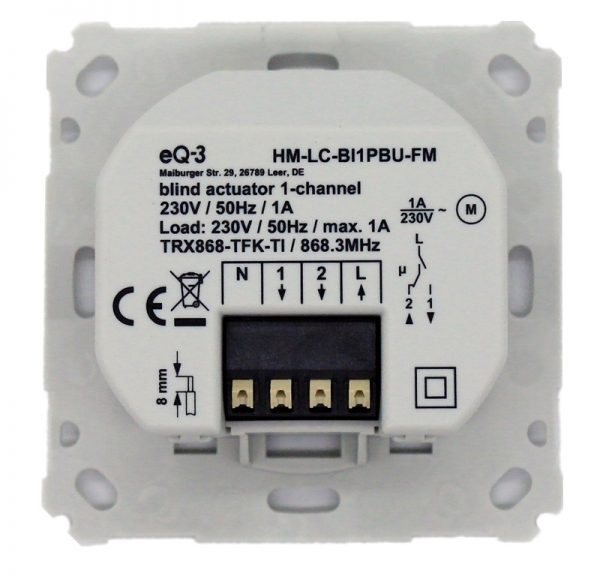 Homematic Shutter Actuator Layout, design and features …