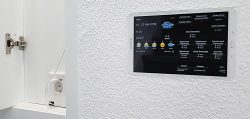 Final assembly of the J-Wall Smarthome controller in the wall …
We put on the final spurt by first slightly loosening the inner felt at the corners of the back cover and drilling a small hole. For small holes in plastic, by the way, you can very well use a wood drill with center point or a metal drill or twist drill with a little sharpened main cutting edge.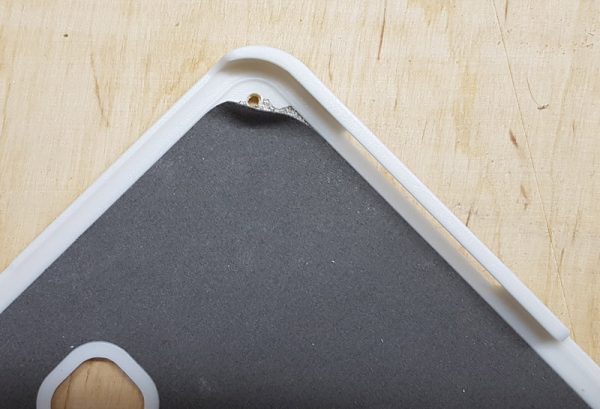 To ensure that the countersunk screws are flush later during assembly, the hole should be countersunk generously with a 90° taper countersink or a very large drill bit.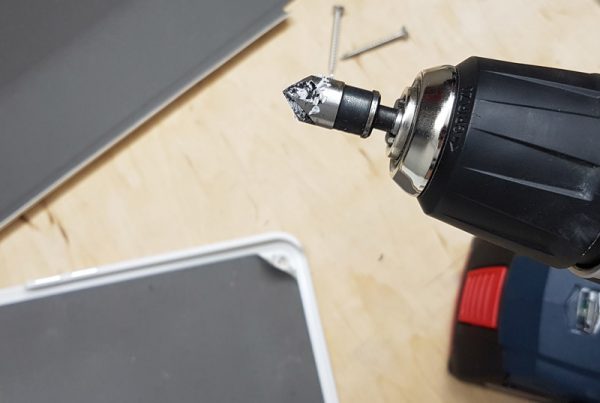 Now drill the holes in the wall, insert the dowels and screw the backcover to the wall.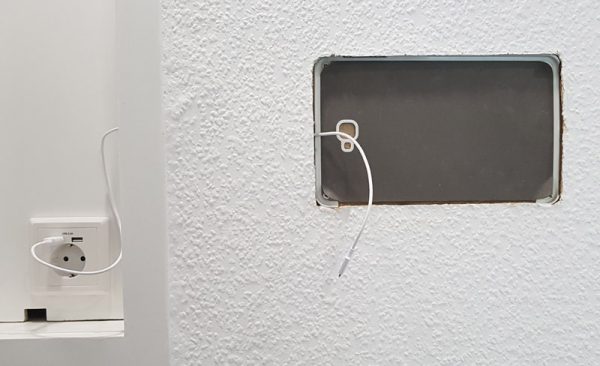 Now we can insert the tablet, or now J-Wall into the finished wall mount.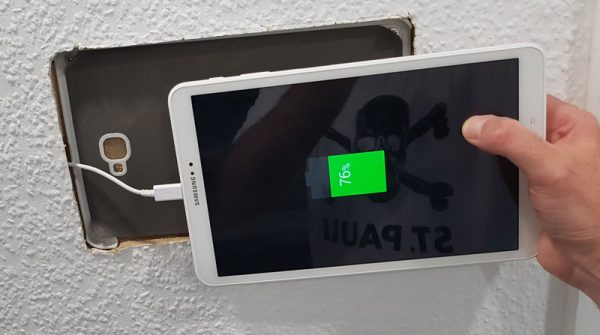 Continuing with the first review of the Smarthome control on the wall …