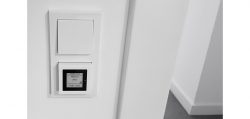 Today we are testing at Funkyhome.de the Homematic Wireless E-Paper status display as a kit for installation in or on a conventional flush-mounted box or as standalone desktop display. Anyone who has already equipped their home with some automation components such as the Homematic shutter actuators, window contacts or radiator thermostats will certainly want to display a status on a display. Homematic offers various displays that have different advantages and disadvantages. We hope you enjoy reading the new E-Paper Display Test, the new Homematic E-Paper Setup Guide and the new Homematic Display Programming Guide.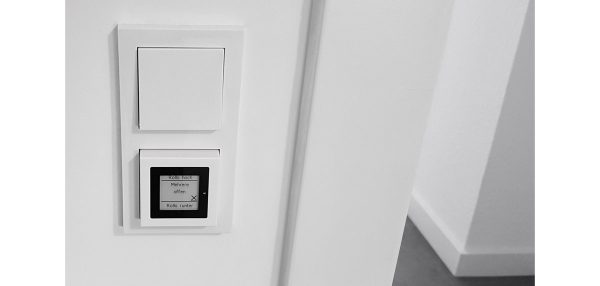 Homematic Display Costs …
The eQ-3 Homematic E-Paper Display HM-Dis-EP-WM55 has at review date a price of approx. 80 Euro and the kit costs about 60 Euro.
Here you can buy the Homematic E-Paper Display.
Delivery of the Homematic E-Paper Display …
As already mentioned in the previous Homematic kit reviews, kits are not delivered in the stylish glossy cardboard box, but in a neutral box.


The Homematic E-Paper Display kit was delivered in this white box.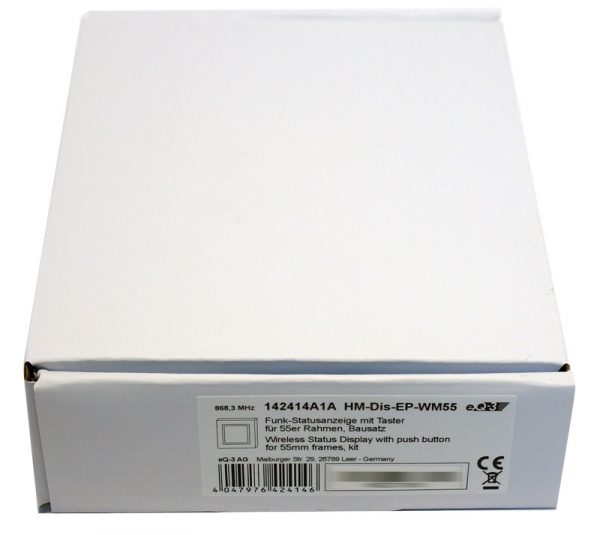 After opening the box, you will first see the assembly and building instructions.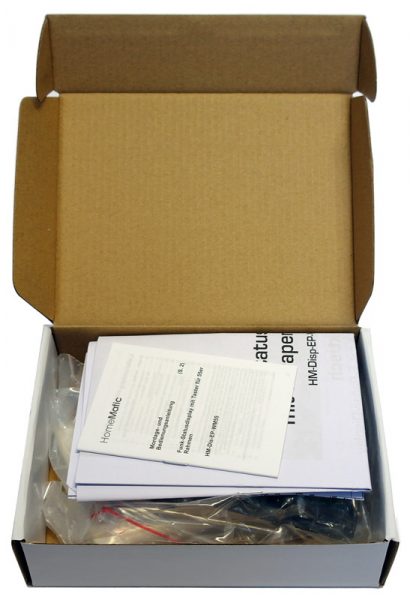 This content was stored in the small box.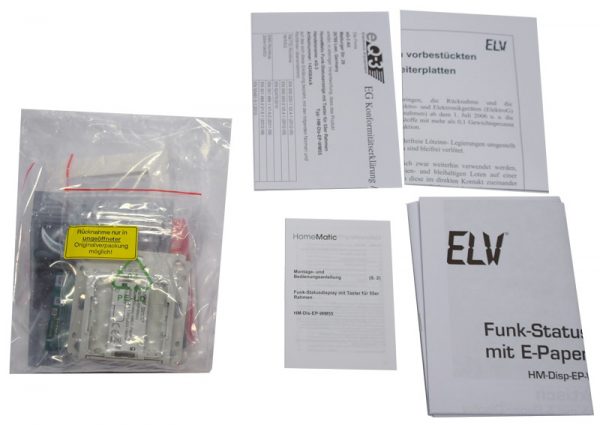 Inside the big bag are a few more bags … here you could save quite a bit of packaging material, because the bags are not labeled any further anyway and are therefore superfluous.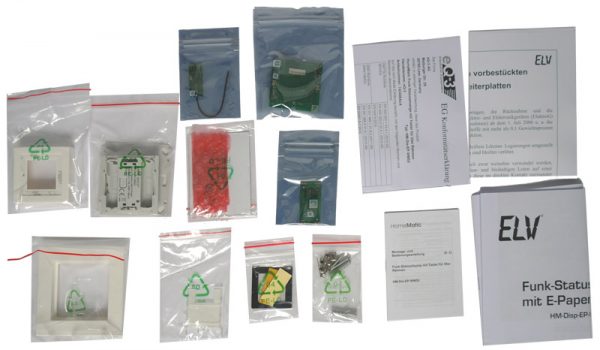 Included are some components that must be soldered and mounted first.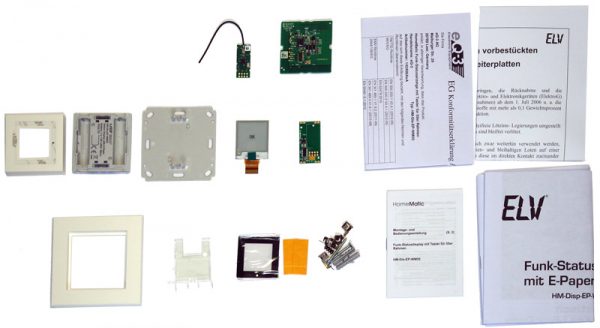 More is not necessary – except for the usual tools and soldering iron – because even a simple frame is included.
Let's now move on to the technical details of the Homematic E-Paper Display.
Homematic E-Paper Display details …