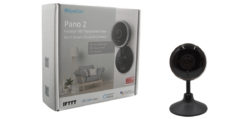 SpotCam Pano 2 Layout, design and features …
Let's start with the front view of the Pano 2. As befits a security camera, the Pano 2 has a very simple black design and thus fits almost seamlessly into any cabinet. Above and below the 180 degree camera lens we find an LED. The microphone is also located under the lower LED.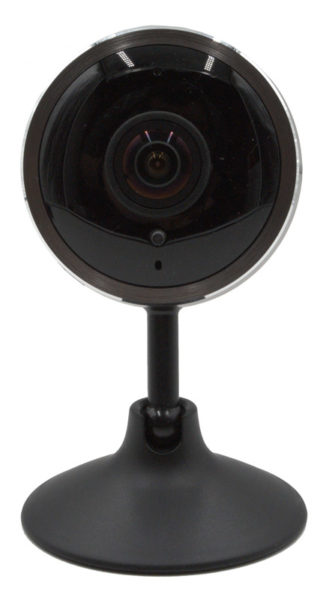 Even if it looks a bit different proportionally, the Pano 2 stands very securely thanks to the heavy base. Thanks to the adjustable base, the camera stands securely at a 45° angle, even without a metallic base.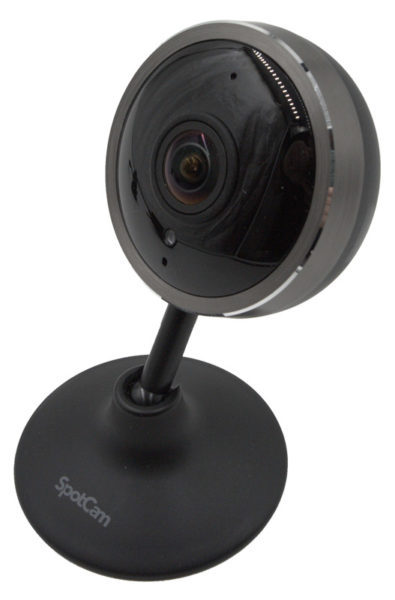 On the back, we can discover the built-in speaker and the reset button.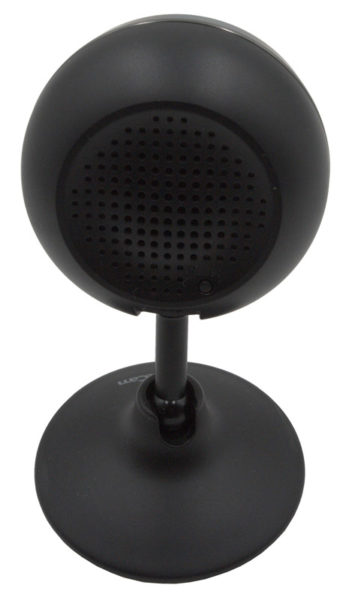 Directly underneath is the micro-USB power port.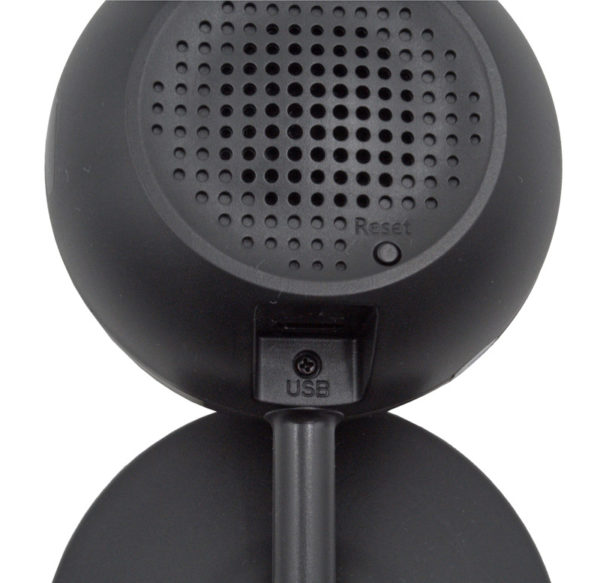 Finally, we take a look at the underside. Here we find the serial number, the type description and details about the power supply.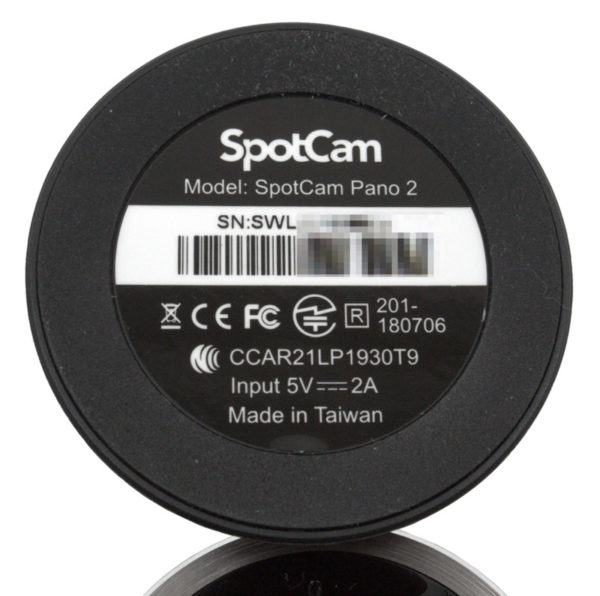 By the way, the Pano 2 has a very high-quality build in terms of feel and quality. There is absolutely nothing to complain about here!
What exactly has to be considered during the setup and how to install the SpotCam Pano 2, we show in the separate SpotCam Pano 2 installation guide.
Continue with SpotCam Pano 2 Practical testing on the next page …