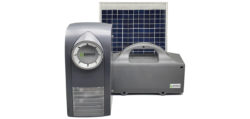 The technical data …
Manufacturer
Berner
Description
Berner GA101 Battery Solar Garage Door Opener V2
Wireless
Radio 868 MHz
Rated voltage
24V
Accumulator
24VDC (2x 12V) / 15 Ah
Standby Power consumption
approx. 3.5 mA
door width
max. 3500mm suitable for up-and-over and sectional doors
Tensile force
max. 400N
Nominal load
160N
Motor
Direct current motor with hall sensor.
(24VDC, 52 rpm, 54W, Nidec 404.854)
Motion stroke standard
2475mm (extendable to 6500mm)
Gateway speed
approx. 135 mm/sec. depending on gate size and gate leaf width
Warranty
5 years on the drive mechanism, motor and control unit.
2 years on radio, battery unit, accessories and special equipment
Other
Soft running, option relay for warning light, additional external lighting connectable, wicket door contact connectable, a hand-held transmitter included.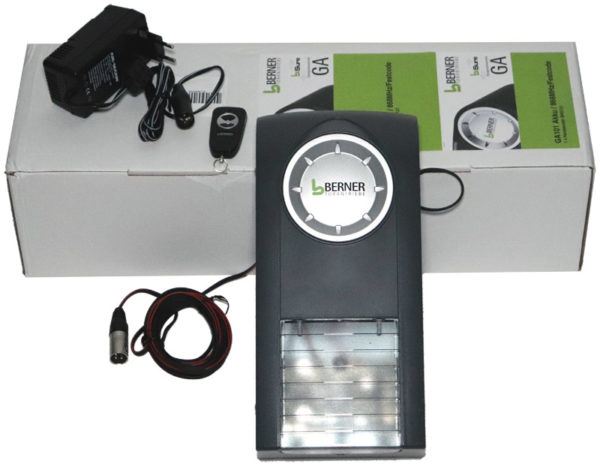 Berner GA101 Battery Solar Garage Door Opener Layout, design and features …