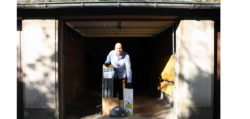 Door end positions assembly instructions …
Here you can see the whole construction including the mounting. In our case we just kept the 60cm, but we fixed the guide rail on the ceiling afterwards with additional perforated tape (we show in the second video with the solar panel installation).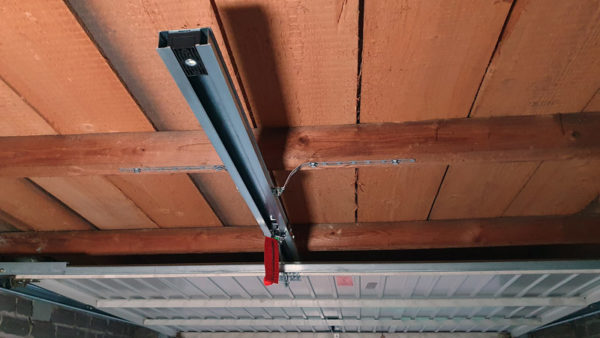 Door end positions installation instructions …
Now we come to the two end positions. First we screw the two end stops together as seen here hand tight.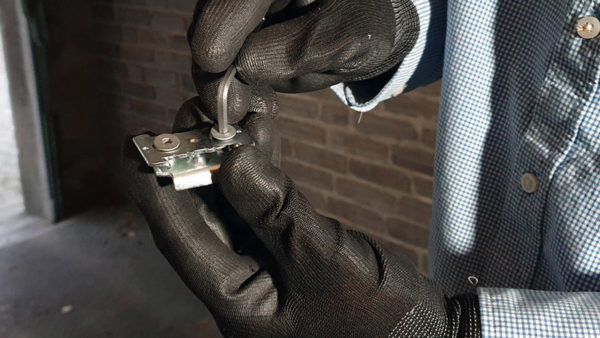 Then insert the end stop into the guide rail at the desired position. And tighten the two Allen screws with an angled Allen key, let's say Allen key for simplicity's sake.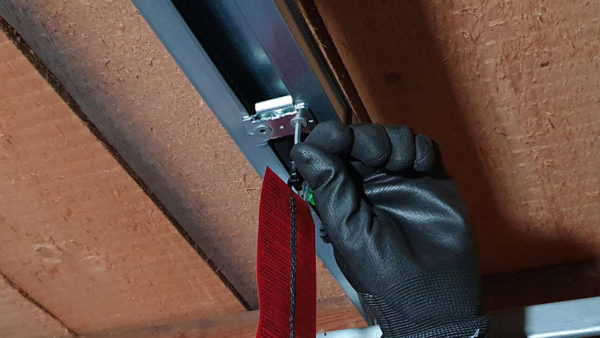 Now close the gate, mount the end stop in the gate closed position …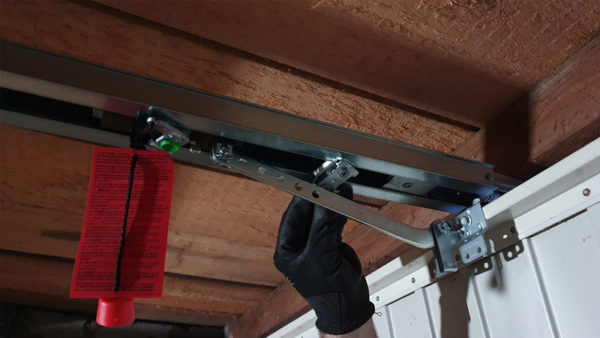 … and tighten again properly.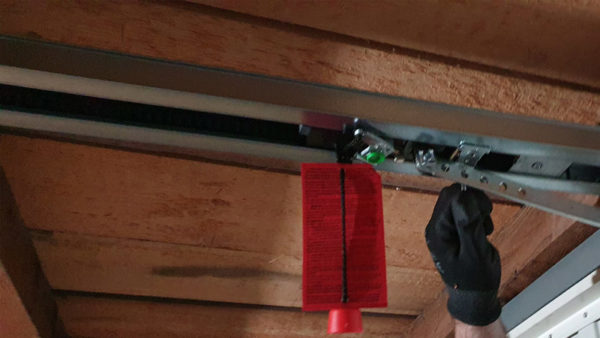 Continue with the assembly of the drive motor together with the control unit and garage lighting.
Mounting the garage door drive motor with the control unit …