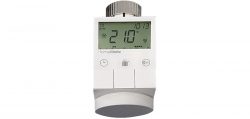 Result and general impression …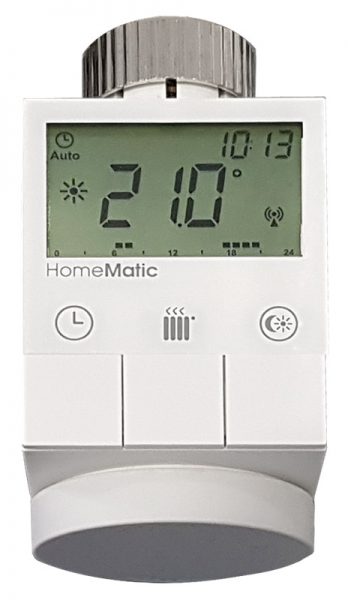 Our Homematic Radiator Thermostat Review shows how versatile you can design your Smarthome and what you can do with little money. The Homematic 105155 radio actuator from eQ-3 delivers what it promises: the living comfort is significantly increased by optimal radiator control and you even save money.
A further advantage of the eQ-3 Homematic Radiator thermostats is that they can be operated completely independently even without a control unit. You can buy the Radiator Thermostat finished product for approx. 40 Euro or the Radiator Thermostat kit for approx. 30 Euro and control a radiator directly with it. If you have equipped all radiators bit by bit and maybe you could buy roller shutter actuators or other products from our Smarthome Check category, you can buy the Homematic CCU2 Control Unit later and simply integrate the Radiator thermostats by wireless. The costs remain manageable and there is still plenty of room for expansion.
Even if the Homematic Radiator thermostats look a little clumsy at first glance, they do not appear clumsy at all on the radiator and allow fast operation via the large setting wheel. The assembly of the kit can be done in a few minutes and is well described. For the construction of the display, coloured instructions or inscriptions on the display parts would be helpful. The display of the actual temperature on the LCD would also be desirable, otherwise we were happy in the test and find the product highly recommendable.
Discuss in our forum and share experiences about the Thermostat in our Smarthome Forum …
Here you can order the Homematic Thermostat buy inexpensive as a kit.
Continue to the Funkyhome review area with more product tests …