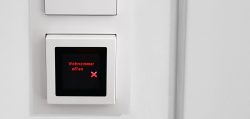 After the previous Homematic E-Paper Display Review, we are now looking at the Homematic wireless OLED status display as kit on Funkyhome.de! The OLED wireless display can be mounted like the E-Ink wireless display surface-mounted, in-wall or in a separately available table display. The display differs fundamentally from the previously tested smarthome status display from Homematic, because it offers a full color graphic display that shows previously programmed data at the touch of a button. And in order to avoid having to change batteries frequently, we have also tested the Homematic IP power supply for brand switches. The possible applications in the Smarthome for displaying on the OLED display are very numerous. We will show with some examples what is possible at home or in the office. We hope you enjoy reading the new OLED Display review.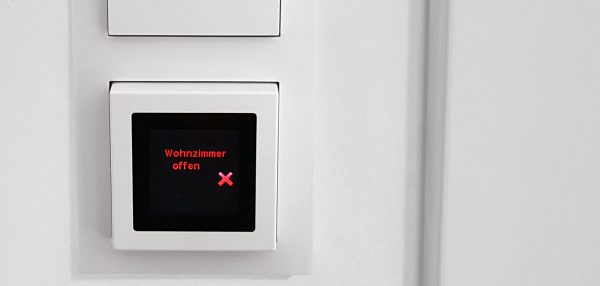 Thanks for the support …
Thanks for the support an den Manufacturer eQ-3.
Homematic OLED Display Kosten …
The eQ-3 Homematic OLED Status Display HM-Dis-WM55 has at the review date as a kit a price of approx. 50 Euro.
Here you can buy the Homematic OLED Status Display.
The delivery of the Homematic OLED Status Display …
As already mentioned in the previous Homematic kit reviews, Homematic kits are not delivered in the stylish glossy cardboard box, but come in a neutral box.


In this box the Homematic OLED Status Display kit was delivered.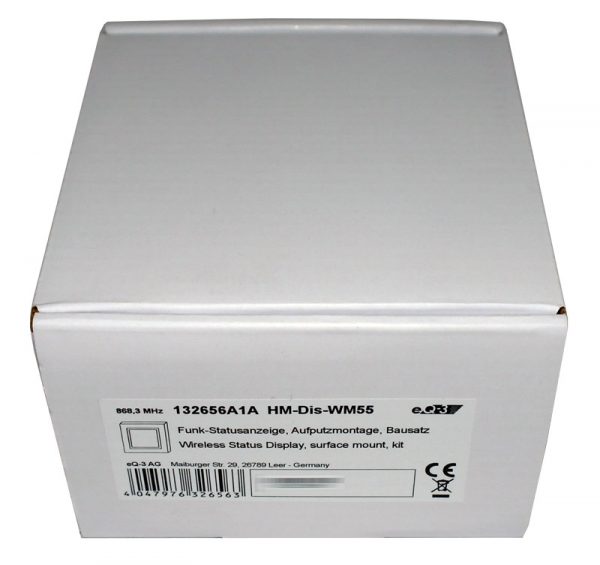 When you open the box, the assembly and construction instructions come first. A slightly flatter box with a larger base would have been more useful, but you can quickly get the instructions back into shape.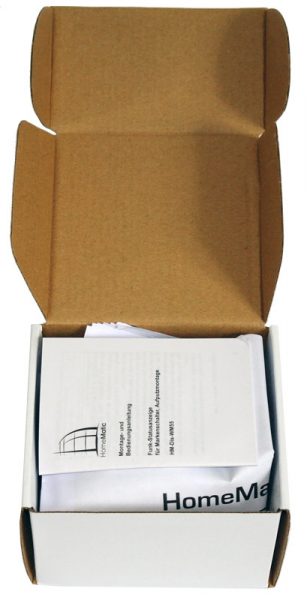 All these contents were stored in the small box. We also see some potential for improvement in the packaging material, because since the bags are not labeled, at least some plastic waste could be saved. Even more environmentally friendly would be, for example, a subdivision for the components in the box.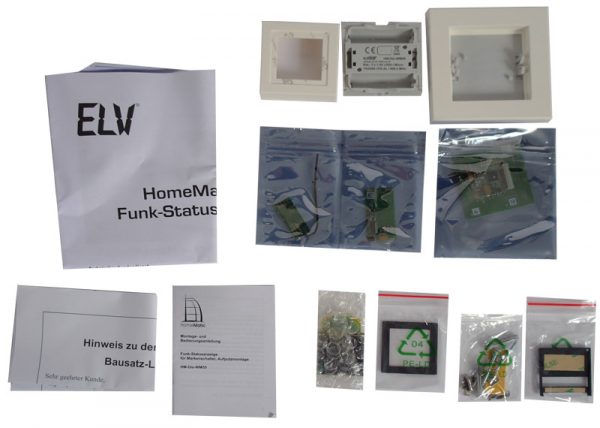 This is what the individual parts look like, which we have to or are allowed to solder and assemble first, because this work is fun 🙂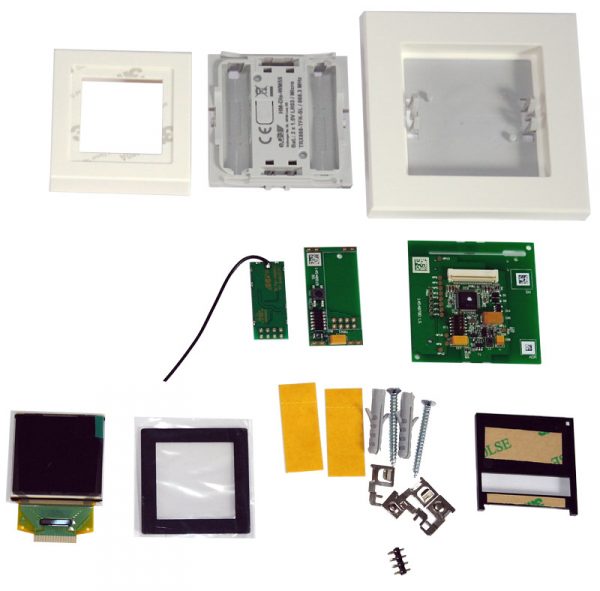 Except for the usual tools and soldering iron, two Micro/AAA batteries are required.
And so that we don't have to change batteries so often, we have also tested the Homematic power supply unit for brand switches HmIP-BPS eQ3 151197A0A as a ready-to-use device.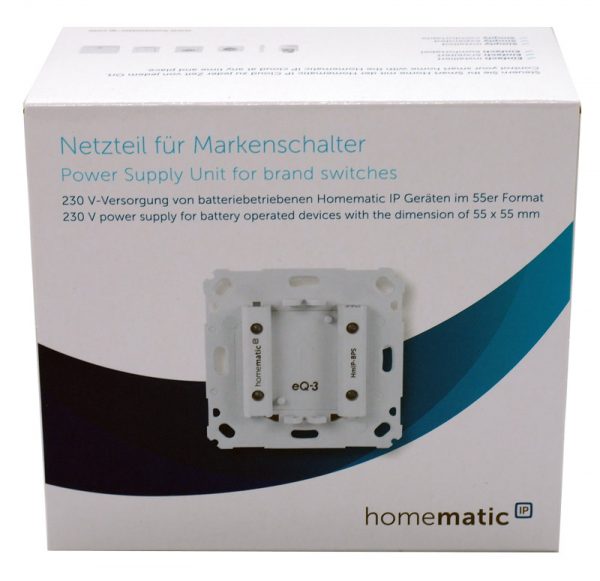 Included is a printed manual, the in-wall power supply instead of the two micro batteries and two long and two short screws.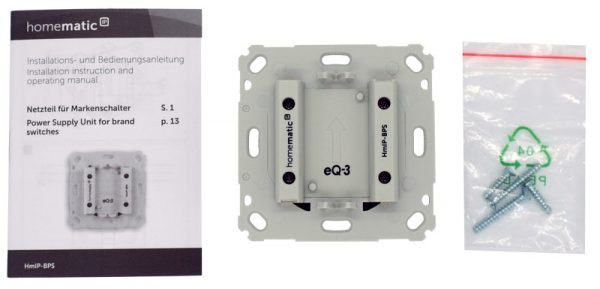 Now we come to the technical details of the Homematic OLED Status Display.
Homematic Jalousieaktor Details …