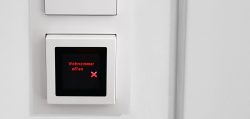 The technical data …
Manufacturer
eQ-3 Homematic
Description
Homematic Funk OLED Status Display HM-Dis-WM55 kit: 132656 or 132656A1A
Homematic Funk OLED Status Display HM-Dis-WM55 assembled product was not officially available.
Dimensions unframed
55 mm x 55 mm x 19 mm (WxHxD)
Weight incl. batteries
95 Grams
Colour
Grey
Wireless
Radio 868.3 MHz
SRD Class 2
>100 meters free field radio range
<1% duty cycle per hour (36 seconds per hour)
Display
1.5-inch / 3.8cm OLED display, 128 x 128 pixels, 65k color
Results: 6 lines of 12 characters each plus 12 icons in 6 colors.
Other
2x transmission channel, 1x status channel
130 mA max. power consumption
2x 1.5 V LR03/Micro/AAA batteries are not included.
A Homematic IP power supply unit for brand name switches HmIP-BPS eQ3 151197A0A is optionally available as a ready-to-use device and kit.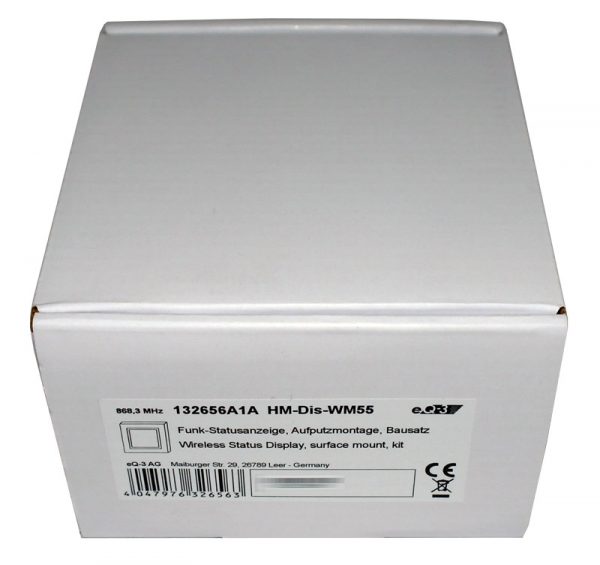 Homematic OLED Status Display Layout, design and features …