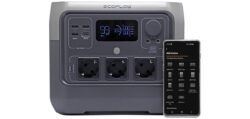 EcoFlow App Installation …
Let's start at the beginning and download the EcoFlow app from the Google Play Store or the Apple App Store. A corresponding QR code can be found on the product flyer, or you can search for EcoFlow directly via the app stores.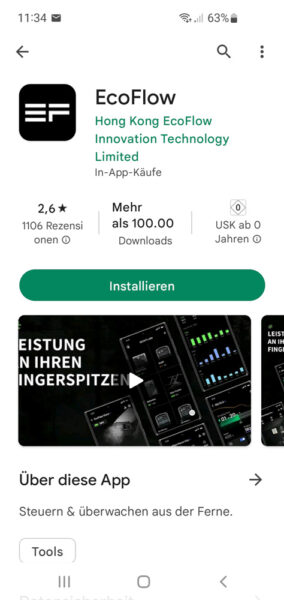 By the way, the app is about 80 MB in size.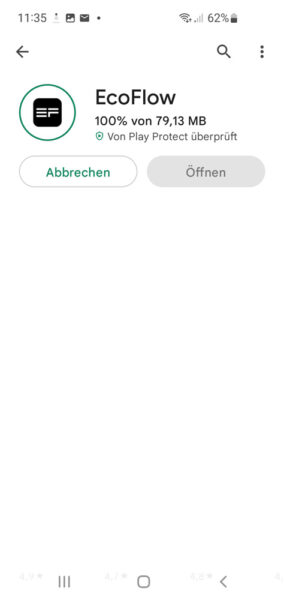 Now we turn on the EcoFlow River 2 Pro power station with a short press on the button on the front of the device (to turn off the power station, you would have to hold the button down for a few seconds, by the way). Then we can already open the app and set it up … Let's start with the privacy policy.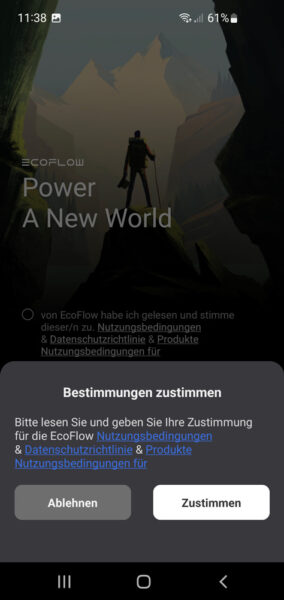 EcoFlow Account …
Then create an account with EcoFlow by entering your email address and a desired password. The EcoFlow account is required to use the software in any case, even if you want to connect without the cloud afterwards.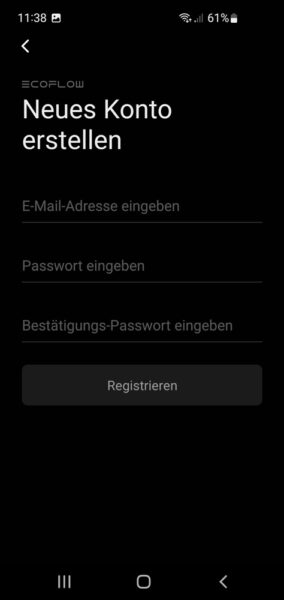 EcoFlow River 2 device location …
Now you will be asked if you want to allow location services and tell the EcoFlow software the device location. Even if you don't want to – this is unfortunately necessary, so be sure to turn on the location services of the smartphone or tablet and allow EcoFlow to retrieve the device location, otherwise no connection to the power station can be established!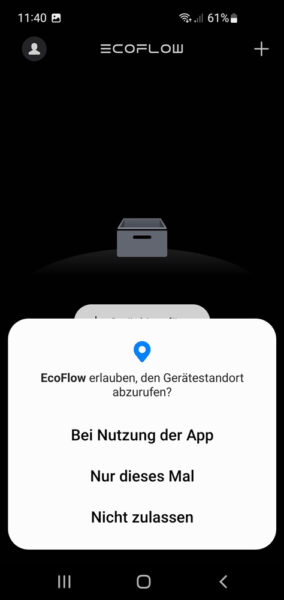 Add EcoFlow River 2 in the app …