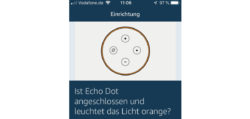 Amazon Alexa App Installation …
Let's start with the installation. This is completed faster than you can say installation, at least physically.
The power adapter has to be plugged into the socket and connected to the Echo Dot 3. After a few seconds, the Echo Dot greets us in various languages and tells us that we need the Amazon Alexa app to continue.
So far so good. We searched the packaging again in vain for a 3D barcode to install the app via barcode link, but found nothing.
So we opened the App Store for our Apple iOS device, searched for "Alexa App" and found what we were looking for.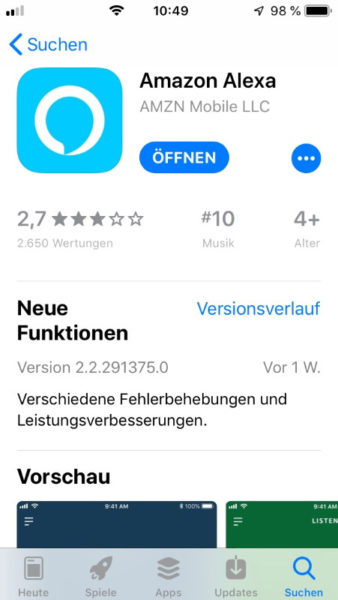 After downloading and installing the app and logging in with our Amazon account, all we have to do is press Devices (bottom right) and then the "Plus" at the top right.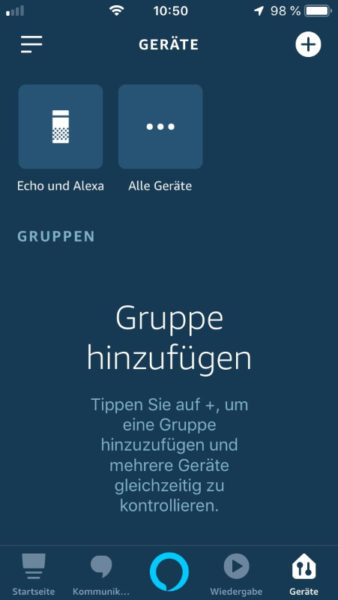 Continue with the Amazon Echo Dot 3 installation in the app.
Add Amazon Echo Dot 3 in the app …