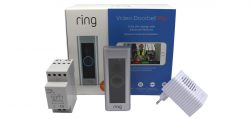 With the Ring Video Doorbell Pro, we test on Funkyhome.de a great WiFi doorbell with motion detector and video streaming. The Ring Video Doorbell Pro is a smart WiFi doorbell with a surveillance camera that can be paired with an iOS or Android-based smartphone or tablet and also communicates via its own WiFi door chime. In the following Ring Video Doorbell Pro with Ring Chime WLAN Door chime test, we will see whether the high-tech WLAN Doorbell with camera from Ring can convince us. In addition, we have published a full HD video and a Ring Video Doorbell Pro installation guide with tips on doorbell setup.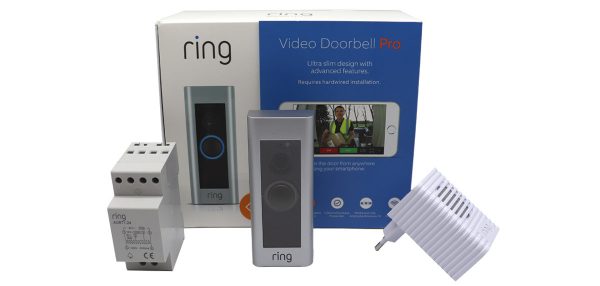 Thanks for the support …
Thanks for the support to the Manufacturer Ring.
The Ring Video Doorbell Pro has at review date a price of approx. 249 Euro.
Here you can buy the Ring Video Doorbell Pro.
Die Lieferung von Ring Video Doorbell Pro …
The Ring Video Doorbell Pro is delivered in this stylish clamshell box. The box already shows some features …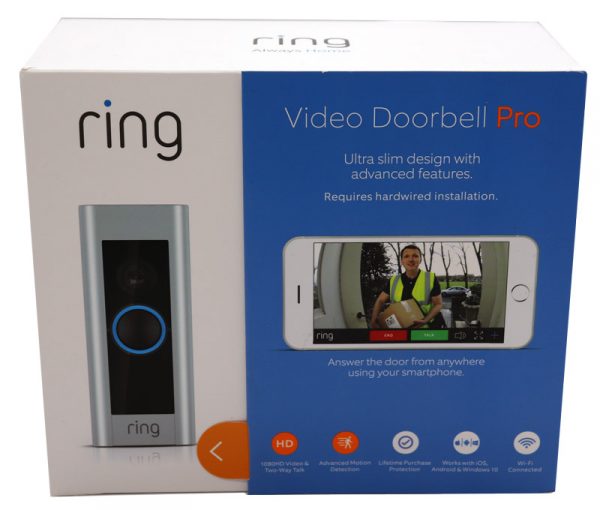 … and can even be unfolded for further details.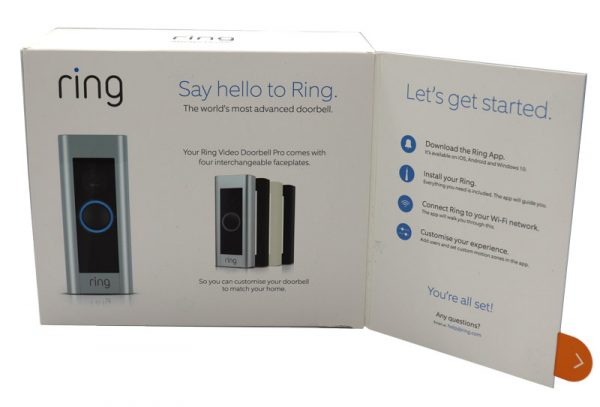 On the back, the features are listed in numerous languages and the pages also contain technical details about the Ring Video Pro.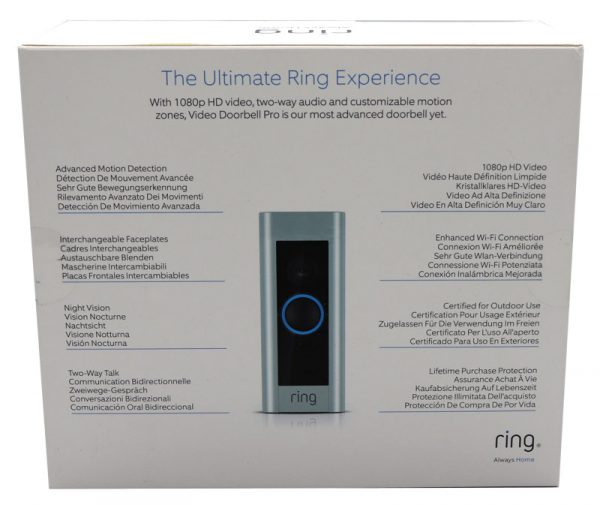 The box is pushed out to the side, where the first thing you find is a small cardboard box with the instructions.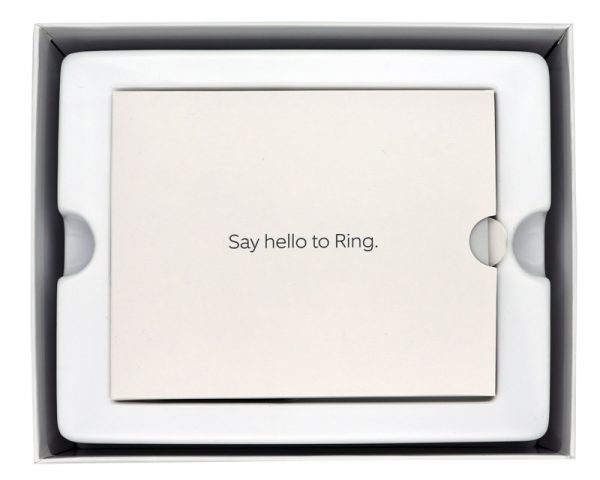 Underneath is the very well-packaged Ring Video Doorbell Pro along with Ring Chime. Ring has applied stickers to the camera lens and the acrylic surface, which protect against scratches during installation. By the way, you can only remove the stickers when you take off the frame, but more about that in a moment.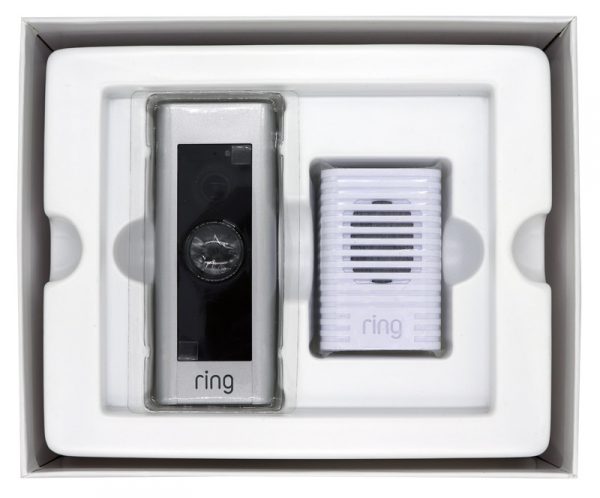 If you thought that was all, you'll be proven wrong as soon as you remove the plastic insert 🙂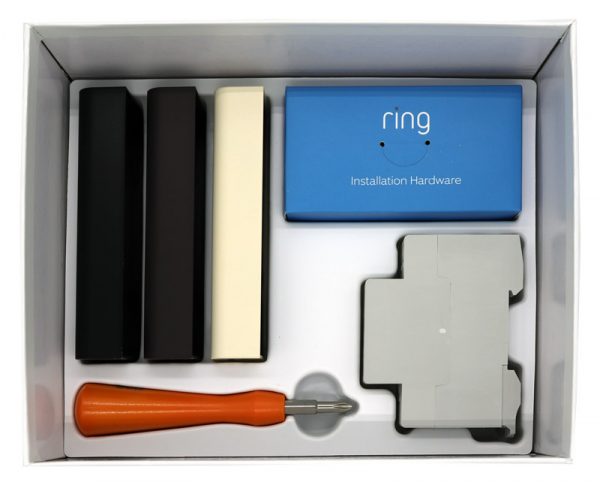 This is included in the delivery package …
Here you can see the complete accessories. Included in the package is Ring Video Doorbell Pro, Ring Chime, interchangeable bezels in matte nickel, Venetian bronze (brown), cream, black, Ring AUBT1-24 8V/12V/24V DIN rail transformer, connection cable, adapter cable with fuse, installation aid, installation tool, screws, dowels, stone drill, warning stickers, instructions in various languages, quick start guide.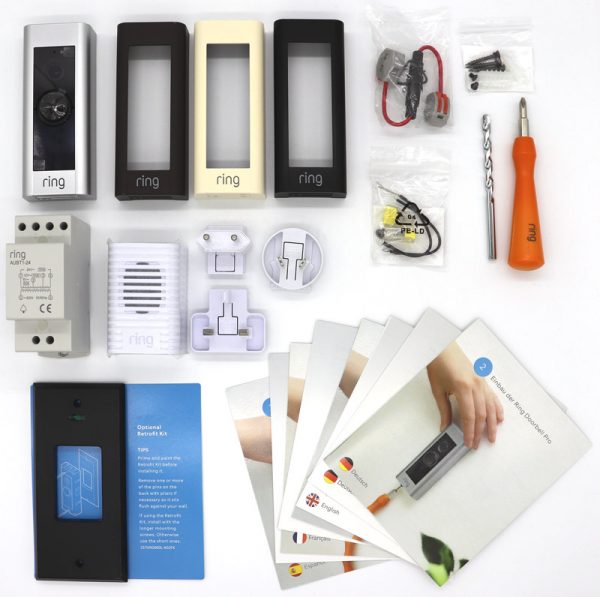 One thing is for sure, the packaging can make even Apple jealous and the accessories really lack nothing!
Ring Video Doorbell Pro technical details…