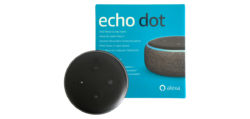 Some time ago, Amazon released the third generation of its Echo Dot. Reason enough for Funkyhome.de to finally take a closer look at it. What the third generation can do and what has changed compared to the predecessors, we show in the following test. Of course, we also take a look at the Amazon Alexa app and give a rough overview of what can be done with it.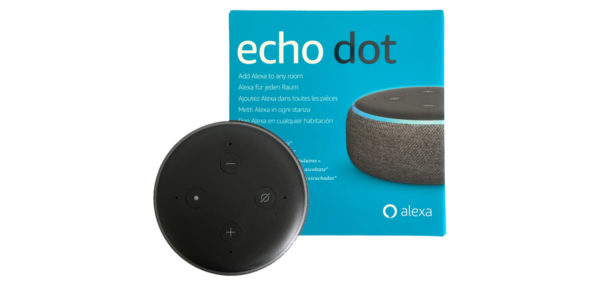 Thanks for the support …
Thanks for the support to Itchi.
The Echo Dot 3 is available for about 39 Euro at the review date.
Here you can buy the Amazon Echo Dot 3.
The delivery of the Amazon Echo Dot 3 …
The Echo Dot 3 comes in a striking blue/turquoise color box. Besides the note "Alexa for every room", we also find a picture of the Echo Dot 3 WLAN speaker on the front.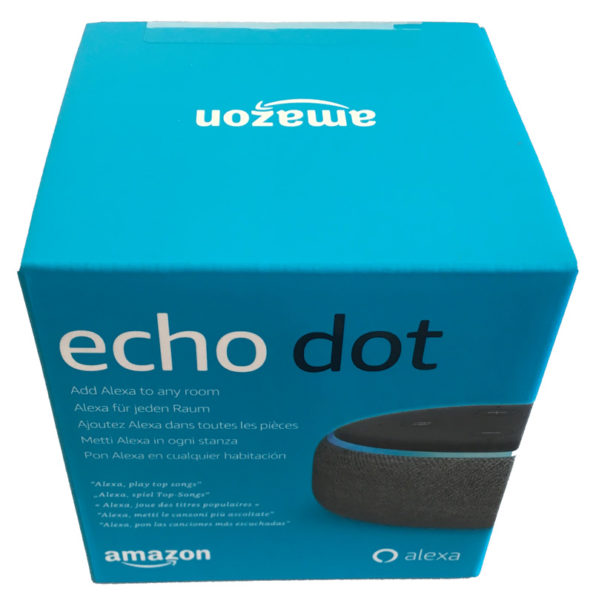 If we turn the box on its side, we discover 3 example commands that we can give to the Echo Dot 3 or Alexa. The 4 most important technical features are also shown.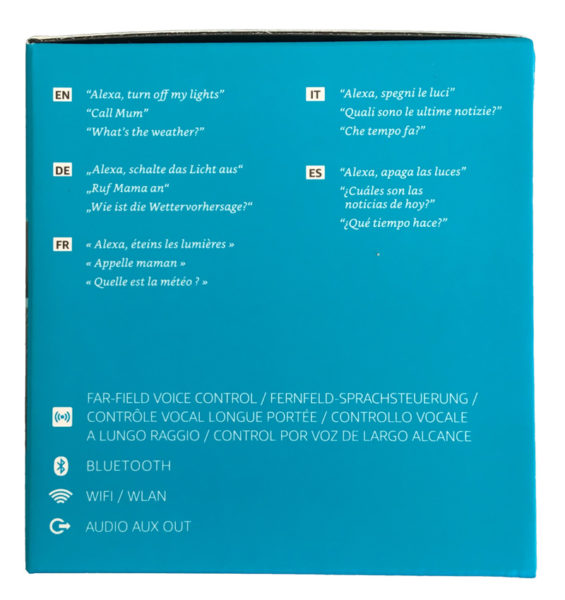 On the back, we also find the hint that Alexa can be extended with so-called skills and a few familiar examples to go with it.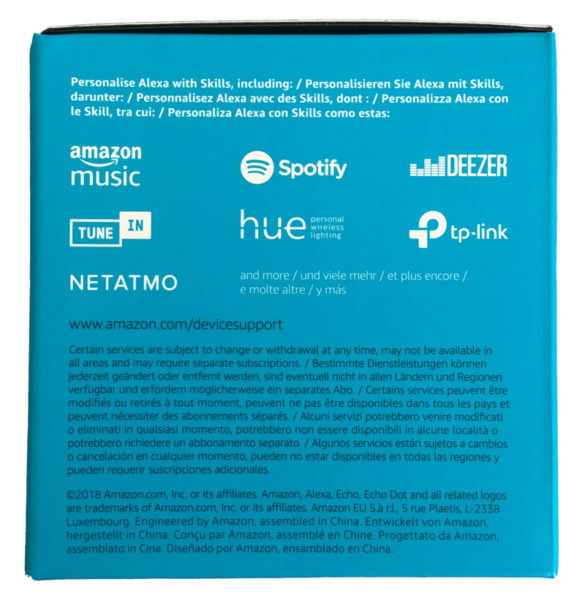 After opening the box, we already see our new voice assistant, the Echo Dot 3. To our surprise, the box is printed in black on the inside and an Amazon Smile logo grins at us in the lid. The Echo Dot 3 is covered with a plastic film for protection.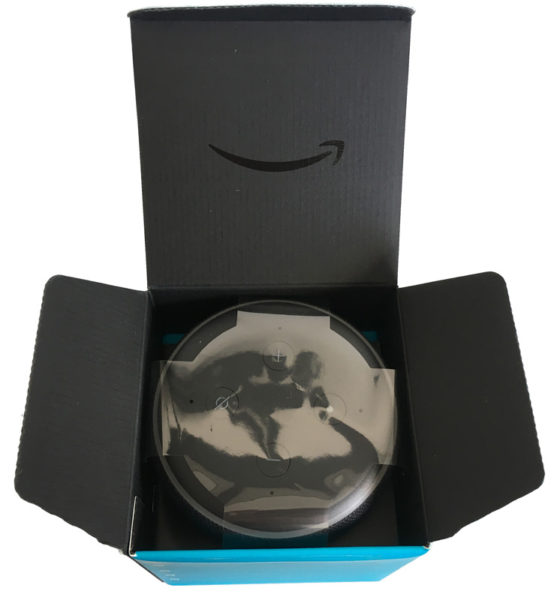 Finally, a manual and the power adapter are found underneath the Echo Dot 3.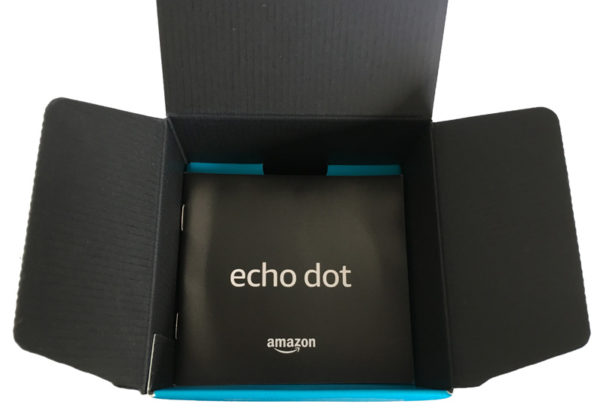 This is included in the delivery package …
An astonishing amount of paper is included with the voice assistant, including a "Things to Try" sheet and two quick guides.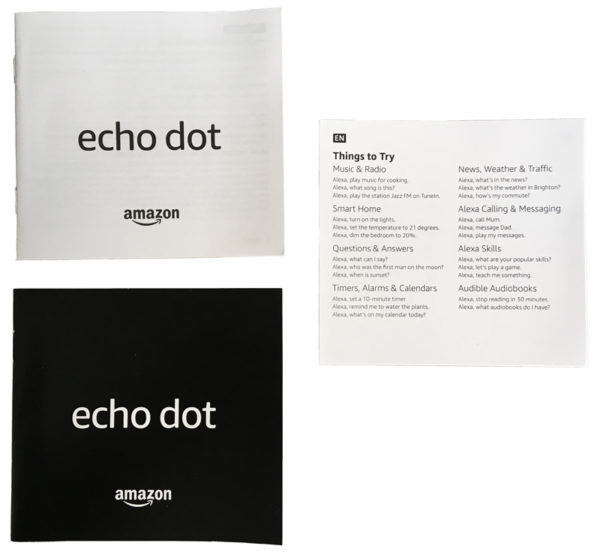 The next and last thing we find is a power supply for the Echo Dot 3. Here we can already see the first technical difference to the predecessors. While Amazon still used a micro-USB power adapter for generations 1 & 2, we find a standard 12V power adapter here.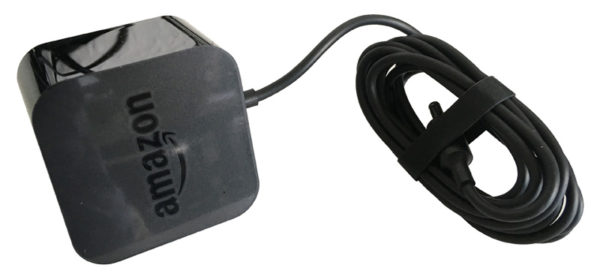 Before we take a look at the heart of the Echo Dot 3, let's take a look at the technical data.
Amazon Echo Dot 3 technical details …