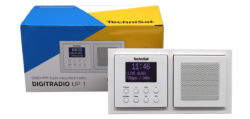 Today we test on Funkyhome.de the TechniSat DigitRadio UP 1 in white, which is mounted in a double flush-mounted box to sound as FM radio as well as DAB+ radio the kitchen, the corridor, the living room or the office and can even be connected via Bluetooth. Thanks to sleep timer and alarm function, the flush-mounted radio can also be used as an alarm clock in the bedroom.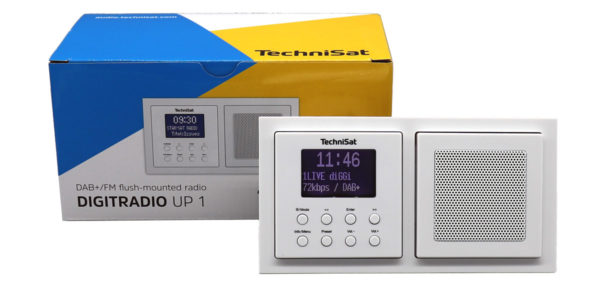 The TechniSat DigitRadio UP 1 is available in white, black or silver and is priced at around 80 Euro at the time of testing.
Here you can buy the TechniSat DigitRadio UP 1 at a reasonable price.
The delivery of the TechniSat DigitRadio UP 1 …
In an eye-catching blue, white, yellow high-gloss box, the DigitRadio UP 1 is delivered in the current version. It is immediately apparent that in addition to the flush-mounted kitchen radio, a corresponding flush-mounted speaker is also included.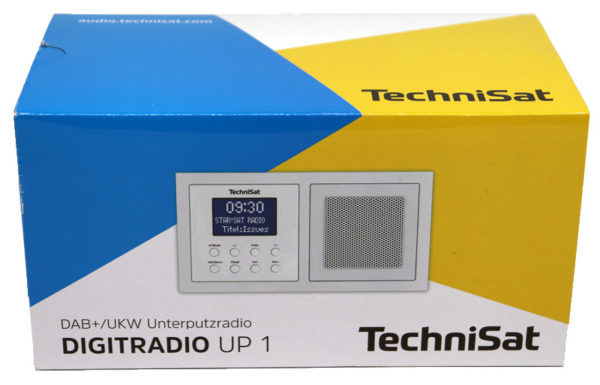 The box is enclosed in another glossy cardboard sleeve.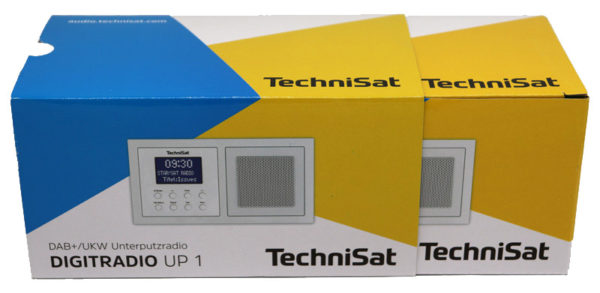 The back of the packaging already shows the most important technical features.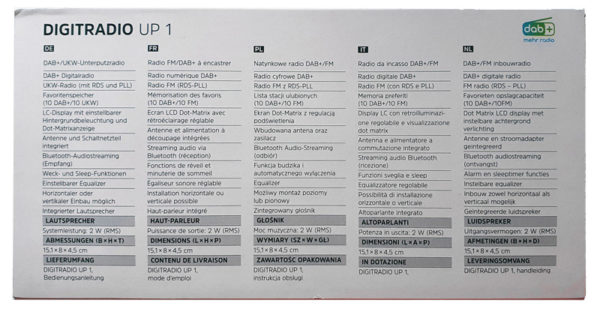 After opening the box, we already see the included accessories, and the box has been divided into three levels.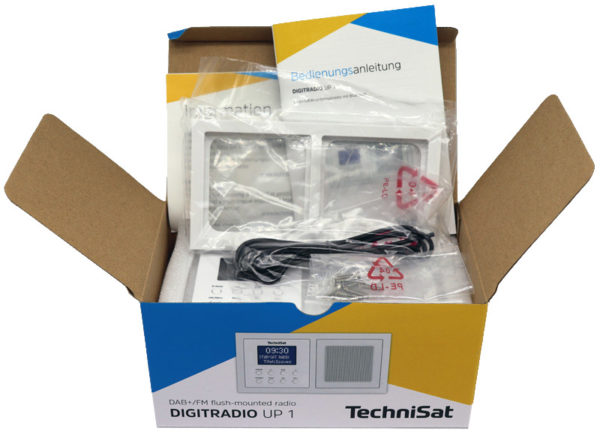 Among the accessories, we first find the radio panel and the speaker panel.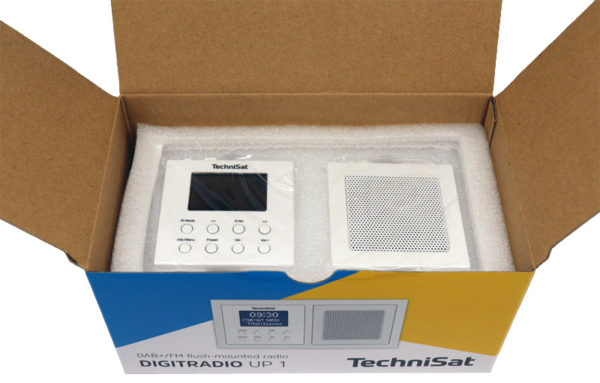 And the lowest level houses the actual receiving part including the loudspeaker.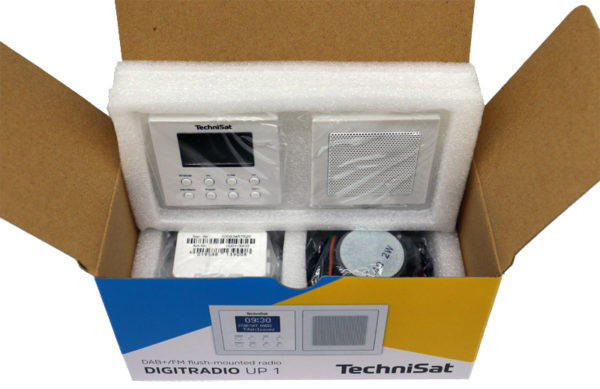 This is included in the delivery package …
So in summary, included are: The radio bezel, the speaker bezel, the flush-mounted radio, the flush-mounted speaker, a double frame, equipment screws for mounting, a throw antenna, an information sheet and a quick guide.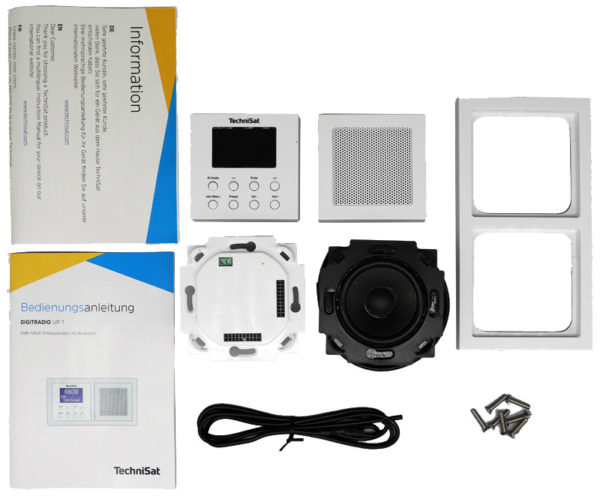 Before we look at the TechniSat DigitRadio UP 1 in detail, let's take a look at the technical data.
TechniSat DigitRadio UP 1 technical details …