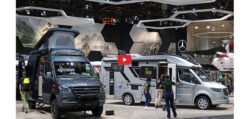 From 25 August to 03 September 2023 with the Caravan Salon 2023 in Duesseldorf again one of the most famous trade fairs for mobile travel takes place. The Funkyhome.de team has immediately made its way to Caravan23 to publish a detailed Caravan Salon 2023 video with their own music and pictures of some caravans, campers, living cabins, camping accessories, mobile PV power plants and power stations. This is something you should have seen!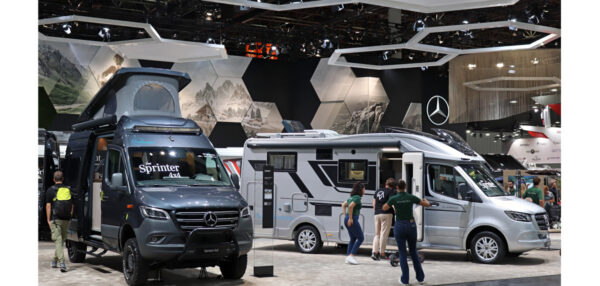 Caravan Salon 2023 Show Report – New Motorhomes 2023, Caravans 2023, Camping, Solar, Powerstation and much more!
This time we've put it all together in an 11-minute Caravan Salon 2023 video on our Funkyhome YouTube channel. Well then just sit back and have fun at the Caravan 2023 in Duesseldorf!
Note: Please allow our cookies first to see this external content!
The picture shows the current Caravan Salon 2023 hall plan of the exhibition halls in Duesseldorf.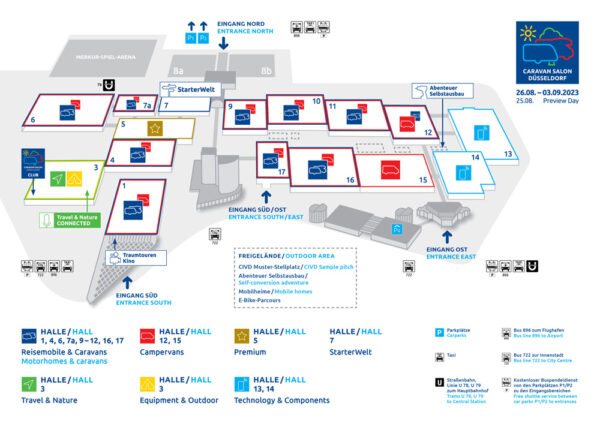 Well then, welcome to the Caravan Salon 2023!
Many thanks to all exhibitors, manufacturers and developers who presented their innovations at the Caravan Salon 2023. We are already looking forward to the Caravan Salon 2024, which will take place next year August/September 2024 as usual in Duesseldorf!
Discussions about Caravan Salon 2023 …
Here you can order affordable current caravan and camping products …