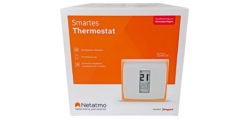 On Funkyhome.de we take a look at the Netatmo Smart Thermostat today. Since energy costs have risen sharply, of course you want to save on heating. Netatmo offers some solutions to make the heating system smart, in order to save heating costs. In the following Netatmo Smart Thermostat review, we will show whether the smart conversion is worth it.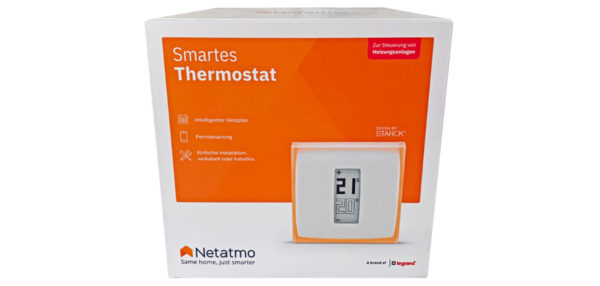 Thanks for the support …
Thanks for the support to Jean Luc.
At the time of testing, the Netatmo Smart Thermostat NTH01-DE-EC is priced at around 150 Euro (12/2022)
Here you can buy the Netatmo Smart Thermostat.
In addition, there are also different sets with Netatmo radiator thermostats and Netatmo door or window sensors and the Netatmo Modulating Smart Thermostat for a modulating OpenTherm boiler to control not only the classic boilers but also the modulating boilers.
What the Netatmo Smart Thermostat is all about …
We tested the Netatmo thermostat NTH01-DE-EC, which can replace an existing room thermostat. The thermostat is battery-powered, the relay is mains-powered and establishes the connection between the thermostat and the Internet.
In this heating system there is a boiler (e.g. a gas boiler), which supplies the radiators with hot water. The temperature is not controlled by the thermostatic valve heads directly on the radiator, but by a room thermostat (usually in the living room).
If you used to control the heating directly via the radiator valves (e.g. with district heating), Netatmo also offers smart radiator thermostats that you can add.
The delivery of the Netatmo Smart Thermostat …
The main components are the thermostat and the relay (base station). In addition, a mobile stand, wall bracket, connection module, boiler adapter, power adapter, mounting plate, color sticker, AAA batteries and a set of screws are included.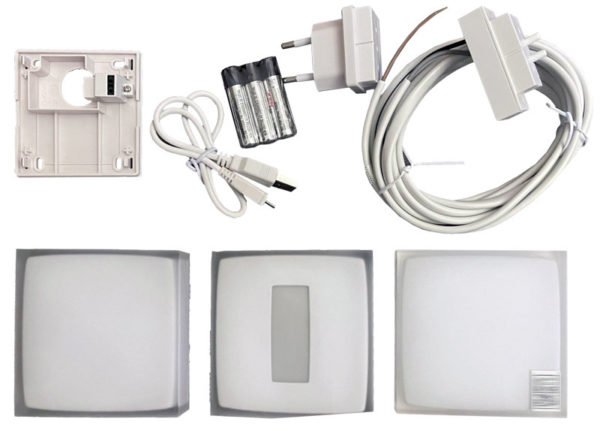 Netatmo Smart Thermostat technical details …