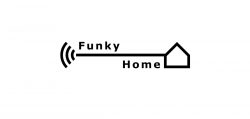 The Funkyhome.de online magazine has been published for international visitors in English! Before we get down to business, we would like to briefly explain what Funkyhome is all about, what we will show on Funkyhome.de in the next days, weeks, months and years and how the Funky Home Online Magazine came about. Nowadays one can automate its home inexpensively, thus control for example the light, shutters, heating thermostats or similar. But at least when you buy a house, there are even more wishes for your own home and you are thinking about building a smart home. Slitting is usually only desirable for full refurbishment and this is where Funky Home comes to the fore. We provide step-by-step Smart Home tutorials, reviews of Smart Home components, news on hardware and software and much more.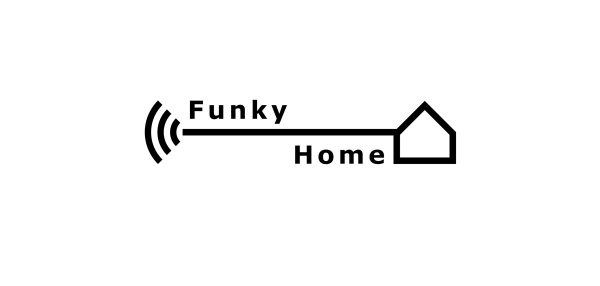 Funky Home Online Magazine Introduction
Funky Home Application features
Funky Home Home Automation Guides
Funky Home Smart Home Reviews
What does the Funky Home Online Magazine cost?
How Funky Home finances
Funky Home Community
Suggestions for Funky Home
Contact Funky Home
Funky Home Online Magazine Introduction …
Anyone who has ever thought about controlling his lighting, heating, thermostats, roller shutters, sun blinds, jalousies, marquees or the like will necessarily at some point think about having to lay new cables 🙁
So remove wallpaper, dig slots, dust everything, put cables in, replaster, re-paper and paint!
You don't want to do that, because even if you just bought a new house, you want to keep the effort for a new electrical installation as low as possible. Often you can use at least some old cables and don't want to lay any cables for bus systems.
This is where Funky Home comes involved, because we deal with as simple solutions as possible by wireless. And to keep costs as low as possible, we test on Funky Home not only finished home automation components, but also inexpensive Smarthome kits from Homematic to Far East products.
Funky Home Applications …
Who hasn't gone on holiday and wondered whether all the windows are really closed? No problem, it's just one of hundreds of home automation applications!
And who, as a homeowner or owner of a ground floor apartment, hasn't experienced a cosy barbecue outside when the roller shutter of the patio door suddenly came down? Here, too, the happy Smarthome owner just reaches for his smartphone with a tired smile and simply lets it go up again. If he ever got into this unfortunate situation, because with a roller shutter actuator, a door handle sensor and a little programming you can no longer lock yourself out with the roller shutter in the garden.
But maybe there's just a light switch in the wrong place or you want to control heating thermostats clearly or check the temperatures of the rooms or the power consumption of individual devices or use the blinds as sun protection or you want to be informed by e-mail as soon as a letter is in the mailbox or if someone sneaks around at night in the garden or whatever.
Once you've laid a foundation stone, you can control almost anything in your house or apartment and, for example, operate it conveniently via your smartphone, if you have to, even via an encrypted VPN connection from remote. Of course we will explain this soon on Funky Home.
Funkyhome Home Automation Instructions …
On Funkyhome there will be step-by-step instructions on all aspects of home automation, preferably – but not only – wirelessly via radio, RFID, WLAN, infrared or similar. We also do not stop at instructions for VPN setup, extensive programming and will explain in numerous tutorials the easiest ways and handles for beginners to implement their own Smart Home project step by step. Who knows for example the numerous instructions of OCinside.de, will know besides that with us also gladly times soldering 😉
Funky Home Smart Home Reviews …
After now over 19 years experience in hardware tests on OCinside.de the editorial staff of ocinside.de has enough experience in testing prototypes for manufacturers up to the finished hardware product for the end customers and would like to make the knowledge available to all readers free of charge with energetic support of the whole team and perhaps even with the one or other reader test on Funkyhome.de.
What does the Funkyhome Online Magazine cost? …
Nothing, zero, nada!
How Funkyhome finances itself …
Of course the server, products and so much work has to be financed somehow. On Funkyhome there will be a few banner ads here and there that you should not block via your web browser, but rather visit frequently. Because we write all our knowledge with large expenditure of time into the Funkyhome online magazine and place it completely free of charge online. Besides we will refer at suitable place to possibilities for the favorable Purchasing the products
. Of course we are looking forward to your purchase via the indicated sources.
Funky Home Community …
Since there will be a slightly different audience on Funkyhome.de than on OCinside.de, but we want all PC-savvy users to be able to use the Funky Home Community as easily as possible, we have decided on a unique solution:
All members of the OCinside.de Community can post in the Funky Home Forum without additional registration and vice versa. Simply log in and off you go. And who is not yet registered, can register yourselves within fewer seconds free of charge.
Suggestions for Funky Home …
If you have suggestions for Funky Home, you can enter them in the corresponding Suggestions for Funkyhome article. Who would like to help in the team with testing, programming or the like, can introduce themselves in this forum.
Contact Funky Home…
And of course you can also contact us personally via the Funkyhome. About page for Requests for reviews, Cooperations, Advertising , or similar.
But one by one, let's start with the first reviews of Smart Home products and tutorials for Smart Home planning, setup, programming, etc. …
Enjoy the Funkyhome Online Magazine!
Discuss about Funky Home in the forum and exchange experiences …
Here you can buy home automation products at a good price.